Mike Hosking: Naomi Osaka shows 'woke age' pity parties have no place in sport
Author

Publish Date

Wed, 2 Jun 2021, 3:43PM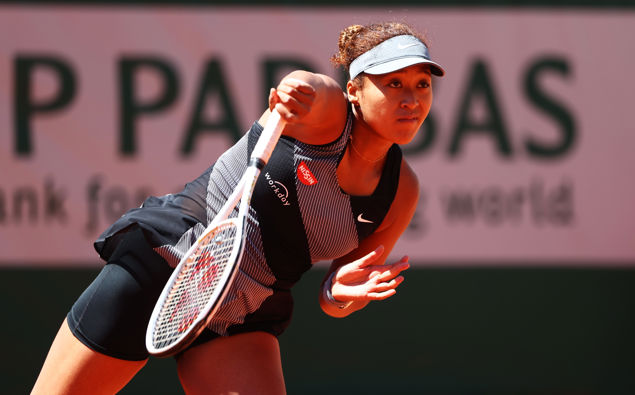 Mike Hosking: Naomi Osaka shows 'woke age' pity parties have no place in sport
Author

Publish Date

Wed, 2 Jun 2021, 3:43PM
Naomi Osaka's withdrawal from the French Open is a lesson I think in many things - not least of which is to think before you act.
Her mental health cannot have been impacted in any sort of positive way by unilaterally announcing she was no longer dealing with the press. Did she honestly think we all think it was a good idea?
The good thing about the reaction to her announcement was it came from what some of us see as a world in which boundaries are still adhered to, expectations must still be met, and certain toughness is required. It was the world of professional sport.
To succeed you must have certain qualities and those qualities are constantly on display: the thrill of triumph, the agony of disappointment. That's why sport is a stage and we love to watch.
It's an exaggerated version of our existence, with better, fitter people chasing bigger, more dramatic dreams.
And part of the deal on that stage is you don't whine, you can melt down or explode and say sorry later.
But you get the sense that what most likely would have been tolerated in many a modern work place, i.e. I'm fragile, I'm shy, I'm tired, I'm over it, I don't want to deal with the rules any more, Was never going to be tolerated at ATP level.
That's because they have not entered the woke age of handing out free passes to everything and everyone who plays the mental health card.
Part of me thinks it was little more than attention seeking, given her excuses simply didn't add up.
In her statement, she didn't actually seem to have a problem with the press at all, she sighted the fact she wore head phones as an indication of escapism.
Well, hello, have a look pre -ame at any Super Rugby match, any NBA game, any NFL game, any professional sport of any sort.
Jonah Lomu used to stand out a bit when he did it, but that was decades back: these days, it's the uniform, or a lot of escapism.
And then you get the fact Osaka has been hitting a ball since she was three. She was moved to Florida. It's all very Andre Agassi: the machine produced by the parent, with the grand plan of global dominance.
Her aversion to the rules didn't likely start this past week. She didn't suddenly have to do something she had never done before. She had been doing it her entire life.
It's possible she's over it: when you start at three, retirement most likely creeps up at a younger age, and there is nothing wrong with that.
But none of it made sense. What did she think would happen? And what does she do now, given she knows the system doesn't acquiesce, and what right did she have to distract an entire Grand Slam so we could all focus on her fragilities?
If you do not love it, don't do it. If it's too hard, don't do it. But don't dress it up as a 'woe is me' pity party with special rules just for you.