Mike Hosking: Massive win for the Warriors suggests this is our year
Author

Publish Date

Mon, 29 Mar 2021, 3:45PM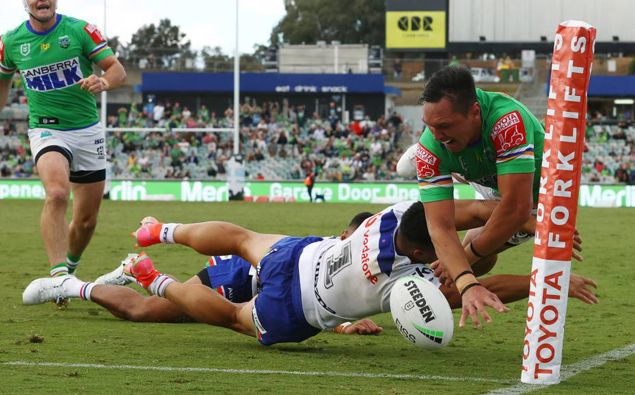 Mike Hosking: Massive win for the Warriors suggests this is our year
Author

Publish Date

Mon, 29 Mar 2021, 3:45PM
If you want to see a side that can win the NRL, then look at the Warriors Saturday night.
If you are just a sports fan who loves drama, look at the Warriors Saturday night.
If you thought Tuivasa-Sheck might check out having signed for union next year, have a look at Saturday night.
I you want to see records broken, have a look at Saturday night.
They had never been down by as much as they were and come back to win. That in itself is probably an issue going forward given.
The match against Canberra started well. We not only scored first, but it was a great try, it looked like the try of a side that is class and knows what it is doing.
Notable aspects of this side if you haven't followed them closely so far this season: they are fitter and faster and can off load in a way wave not seen before. Previously they can look good and flashy but it's never been consistent.
This game they were superb. Let us not forget the value of this win is Canberra is a top side. They are the sort of side you need to be beat if you're serious
So to win, and come back in the way they did, is one we will talk about for the rest of the season.
Ricky Stuart, expressive at the best of times, was lucky not to have a heart attack.
But the simple truth was this wasn't a fluke, this wasn't luck, and this wasn't toss of the coin.
It was two top sides playing exceptional football and the best side won.
If you want highlights, look at Tuivasa-Sheck, and if I was a league owner or agent I'd write a cheque any size you wanted to keep him.
The new recruits yet again turned up, reassuring us that we've bought well.
We should never have ended the first half the way we did. But as they say, it's not how you start, its how you end. And we ended as well and brilliantly as we ever have.
If we play like this for the rest of the season, there is absolutely no question, no doubt, this is our year.