Mike Hosking: Like it or not, we still love to splash the cash
Author

Publish Date

Fri, 3 Dec 2021, 10:06AM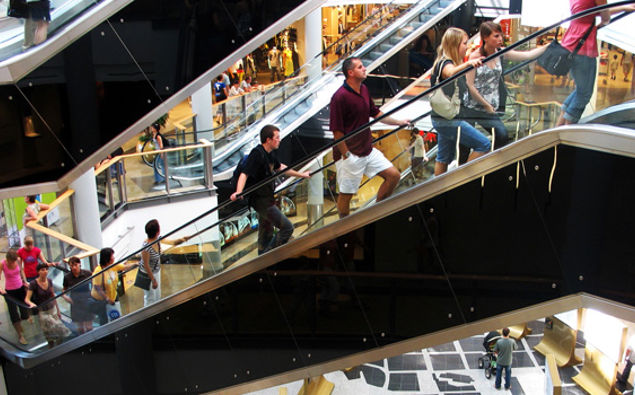 Follow the podcast on
Mike Hosking: Like it or not, we still love to splash the cash
Author

Publish Date

Fri, 3 Dec 2021, 10:06AM
Felt a bit sorry for Geoff White these past couple of days. He is the head of Trade Aid in New Zealand. 
He was forlorn over the growing reality of what he called mass consumerism. It's bad, and there we were heading into Black Friday, Cyber Monday, Christmas shopping and Boxing Day sales, and all he was seeing was mass consumerism. 
It's the old argument, isn't it? You'd probably get a decent result in a poll if you asked the question the right way. Is mass consumerism bad? Do we buy too much stuff? Do you know where all the crap you've purchased is made? Does it worry you the crap you bought was made by people being exploited in dodgy factories? 
You know the results already. Of course, we are concerned. Yes, we buy too much stuff. No, it's not good enough that people are paid next to nothing to make that bit of plastic nonsense I got for a bargain. 
But - ah, the but - and it's the same sort of but we saw in Glasgow at COP26 a few weeks back. A whole industry of worriers and doom forecasters and yet when push came to shove, what did they fix? Nothing. 
Mass consumerism. Are we worried? Angsty? Bothered? Do we second guess ourselves?  A bit. Are we going to do a lot about it? No. 
Consumerism makes the world go round. If we only ever bought what we really, really needed, we wouldn't buy what we do. The money flow would stop, the jobs would be gone, and the innovation would dry up. 
Are we sucked in a bit? You bet. Designed obsolescence, I think, is one of the great cons of the modern age. But we still love Apple. Why? Because we've decided that getting used is worth the price of buying new stuff sooner than we should. 
Best headline heading into Black Friday I found in Australia was one bloke asked himself out loud, "do I need a new TV? Nah, but I'll probably get one anyway." 
And so it goes. 
Poor, old Geoff White at Trade Aid wishing the world wasn't the way it was. He and James Shaw are kindred spirits in their dismay at our inability to sort ourselves out to make the world the way they'd like to see it. 
In that is the crux, what they want is not what we want. The queues at the malls prove it.