Mike Hosking: Leaving public in the dark over the MIQ escapee is indefensible
Author

Publish Date

Fri, 3 Sep 2021, 9:32AM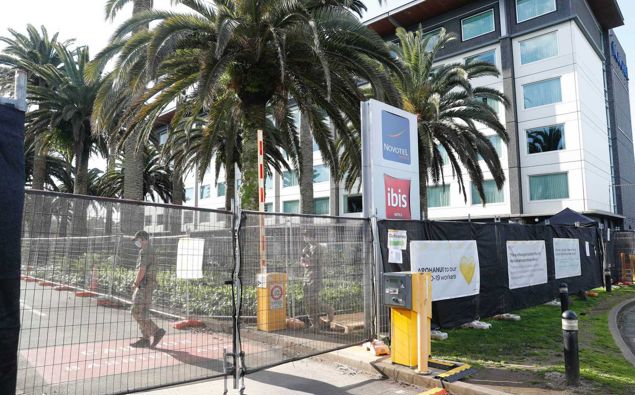 Mike Hosking: Leaving public in the dark over the MIQ escapee is indefensible
Author

Publish Date

Fri, 3 Sep 2021, 9:32AM
So once again we're on our seemingly never-ending quest to hold this government to account by asking a few simple questions. 
Just to refresh the past 24 hours events, a bloke breaks free from MIQ. That's another leak. 
And it's another reminder that Delta, one way or another, was arriving and a series of plans and executions around vaccinations, MIQ, capacity, contact tracing, and hospital capacity might have, could have, should have, been in place given we started learning these lessons 18 months ago. 
So, at the 1pm Pulpit of Truth, we learn the Prime Minister, the chief instigator of the idea that this would be the most open, honest and transparent govt this country has ever seen, was standing in front of us announcing Level 3 for Northland. 
No announcement, yet again, on the extra vaccine this country so desperately needs, given they didn't go hard or early on anything to do with a needle. 
And while filling the air with the usual puffery, the real story is unfolding. The story of the escapee was not presented to the nation despite the fact the Prime Minister was in full receipt of the facts of an escape. She arrived, made the usual noises, departed, and yet at no point told us about what really the most important detail of the day was. 
Yet again, a person had escaped from MIQ, Thelma and Louise like, and was on the run as she spoke. He had been on the run for hours. 
The security, yet again, asleep at the wheel. They were only alerted by the family, who did the right thing given the state had yet again failed in their duty. 
The Prime Minister, in her never-ending desire to run fluff pieces to distract us, talked of bus drivers being abused verbally and how shocking this all was. No kindness, no teddies, tut tut tut it's not good enough. 
What about the escapee? What about the hours of Covid in the community? Nothing, not a word. The Pulpit of Truth, yet again, the Pulpit of Deception. 
The biggest city in the country in level 4, a crippling economic and mental health impact, the rest of the country barely into level 3, and the Prime Minister yet again manipulates, hides, diverts, spins, and avoids anything that might remind us of what a bunch of fundamentally manipulative Machiavellian and basically dishonest bunch they really are. 
What she hid yesterday was indefensible. Show me I'm wrong.