Mike Hosking: John Campbell missed the mark in first leaders' debate
Author

Publish Date

Wed, 23 Sep 2020, 9:45AM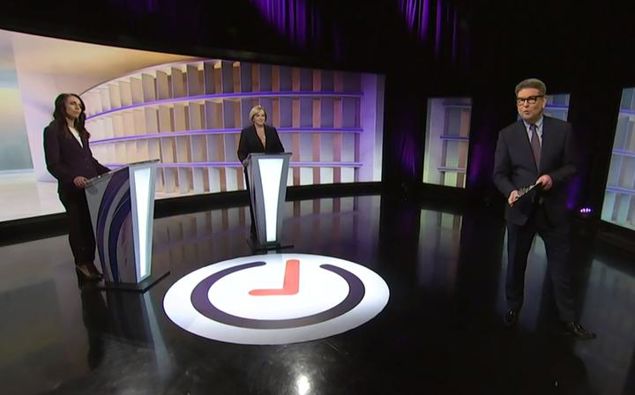 Mike Hosking: John Campbell missed the mark in first leaders' debate
Author

Publish Date

Wed, 23 Sep 2020, 9:45AM
The real test of last night's debate in a way ties in with last night's poll, how many people are engaged.
The poll still has 14% undecided, so as we said, still plenty to play for.
But as to last night's debate, how many watched? Because in that number is the clue and the key.
Last time, 3 years ago, it was Ardern and English and 1.3 million turned up, it was far and away the biggest TV audience of the year.
It showed people were thinking about an election.
I'm not sure they are right now.
Are TV debates still a big deal? The ratings out this morning will tell the story.
Small point from an experienced operator, if John Campbell learned to stop thanking people over and over and over, and if he trimmed his question to a question from a lengthy tedious dissertation, and stopped summing up each section with a lot of "this is a good debate" and "gosh its good to have you here" and then tossing in an explicable series of huffs and puffs, they could have saved at least 22 minutes between him and the commercial realities. A lot of time was wasted.
Another tip I think works but wasn't used last night is pace.
Shorten the questions, keep the leaders on their toes.
Both Ardern and Collins are good communicators, so to keep them sharp and potentially expose them, you need to keep it short and sharp. 
It's why when runners set out for world record attempts they have a person set the pace, by slowing everything down to a geriatric dissertation, you give them too much time to stall and waffle, it got so slow at one point poor old John completely lost where he was and was comforted by Ardern and he asked for alcohol.  
Having a taped question from a so called punter is also a mistake, it's a mistake TV 1 make election year after election year, they're broad, too broad and cover the same old issues, health, education and a lack of something, ending with the obligatory, what are you going to do for us?
Essentially, this was a debate for people who hadn't thought about anything much for the last three years, so maybe it served a purpose, a debate for new arrivals.
As for Collins, she had some good barbs, knew her policy and sold her vision and was not caught out in anyway that would damage her, indeed by the end of an hour she was into her stride and taking a certain level of control, possibly to keep herself awake.
She also ticked every box, she married a Samoan, daughter of a farmer, owned a business and she had experience in everything.     
Ardern didn't make any real mistakes, she sold a different vision but you'd expect that, not quite as assertive, so if you loved her gentle style of waffle to start ,you would not have been disappointed, but shes lucky shes leading in the polls because if this was a pitch she lost.
If Collins was your pick, she had life and facts and took Ardern to task for 3 years of governance with plenty of holes, by the end she looked stronger than both the other 2 in the room as it turns out.
Who won? Collins, because she owned the back half of the show.
She was sharper ,more energetic, more fact and detail
If a lot of people watched, and at least some of then were genuinely undecided, votes would have been swung her way
1-0 to the Nats.