Mike Hosking: Is it time to end the daily Covid briefings?
Author

Publish Date

Tue, 14 Sep 2021, 9:35AM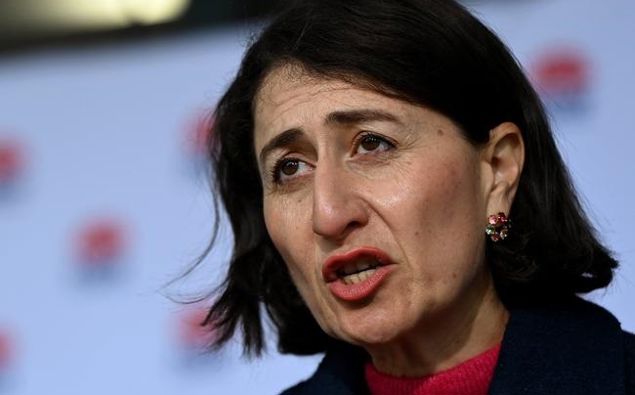 Mike Hosking: Is it time to end the daily Covid briefings?
Author

Publish Date

Tue, 14 Sep 2021, 9:35AM
Gladys Berejiklian has probably done Australia a favour. She's not doing her 11 o'clock Covid update anymore, because the state is reopening. She's got bigger fish to fry. 
The idea that leaders do daily updates is, of course, anathema in most parts of the world. It seems now to suit only those who wish to continue to manipulate, like us. 
This country has become obsessed with cases and by, extension, deaths. Not all deaths, virtually every death goes completely unspoken about. And most hospitalisations and admissions go completely unnoticed. 
It's only when you step back a minute, and when you look to what's happening overseas, do you realise just how hopelessly hypnotised we have become. It's to no one's benefit except possibly the Government's 

We have an increasing number of countries where a future completely unlike ours is being charted. Singapore, parts of Australia, Sweden, Denmark, and Britain, are all obvious examples of how shackles are being tossed aside in favour of freedom. 
In fact, the vast majority of the world is actually getting on with life. From America to virtually any country you want to name in Europe, are all leading vastly more open lives than ours. 
Some countries might worry us. America is fairly poorly vaccinated and yet largely open. Look at the crowds at any sporting event. Now you might not like the look of that, but that's probably because you're fearful. And you are probably fearful because the Government has made you so. 
By Berejiklian being out of people's faces on a daily basis, what will happen is people will become less obsessed with cases, in the same way Britain is becoming less obsessed with cases. We've turned it into a game and a conversation starter. 
Hospitalisations and deaths are what medicos should worry about. You'll note the word medicos, they're the same people who worry about hospitalisations and deaths for everything, not just Covid. We've become quasi-medicos, people who pass judgement on a select condition but care not about anyone else's plight. 
We know how many have died, but only of Covid. Not of heart disease or road accidents. The one o'clock tells you how many admissions we have but only with Covid, not with diabetes, dementia, or gout. It's a cruel, absurd, and nutty obsession. 
Berejiklian, along with myriad of other leaders, has seen it for it for how destructive it's become, and walked. 
You might want to ask why those who stay to ear bash us daily, want to be doing this, and what's their real agenda.