Mike Hosking: I admire Grounded Kiwis, but what does their MIQ win really mean?
Author

Publish Date

Thu, 28 Apr 2022, 10:55AM
Follow the podcast on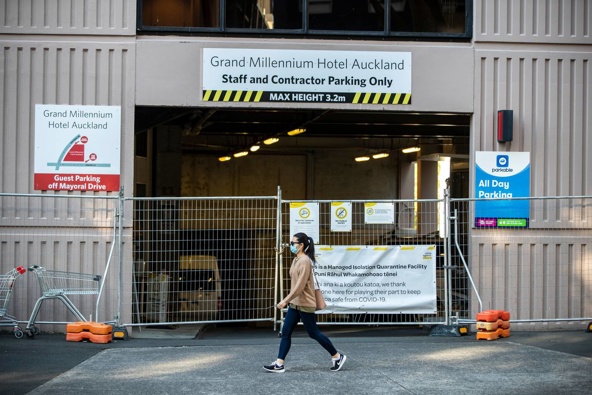 Mike Hosking: I admire Grounded Kiwis, but what does their MIQ win really mean?
Author

Publish Date

Thu, 28 Apr 2022, 10:55AM
I admire the Grounded Kiwis and I am thrilled for their win in the High Court.
But, and it's a big but, what effect will this have? I note the previous win over vaccine mandates by the Police and Defence Force has led to nothing in the sense that Defence is continuing mandates.
You'll remember a Māori authority took the Ministry of Health to court over access to information and won. But then the Ministry still refused to let the information out.
At the start of the pandemic the Government also lost in the case that argued the first nine days of lockdown was unlawful. But once again, to what effect?
It is, of course, a reminder that a government is the ultimate court. They, if they have the numbers, can do whatever they like.
The only real hope out of the Grounded Kiwis' case is that it's a moral victory and perhaps something the voter and certainly every expat will remember come next year's election.
What the judge said, in essence, is what the vast majority of us already knew. There was always a better way to do what the Government were trying to do. The system they insisted on was cruel. It was a lottery when it didn't need to be.
The Government always pleaded innocence over alternatives. But that is one of their great governing weak points, they never admit mistakes, they never admit fault, and they never admit failures.
The travel industry pleaded to help, the very people whose bread and butter is booking, shuffling, and sorting stuff. They were never listened to.
No, you were never going to please everyone. But then they never tried to please more than they were. They were blind and deaf to the pleas for help, the cries of distress, the abject misery so many ex-pats were put through at some of the worst times of their lives.
The permanent stain on this Government and its reputation are the stories of illnesses and deaths in families that were deliberately kept apart because of a government that would not listen and certainly didn't have a heart.
And as Charlotte Bellis showed us, when they didn't have a heart, what you needed was PR and media help. This is yet another government failing, their poll driven obsession with oiling embarrassing squeaky wheels.
So well done to the Grounded Kiwis. It's a good and just win. Given it's retrospective, and nothing really happens now, I hope the fight and energy has been worth it.
You also might like to think that the Government might just hang their heads in a bit of shame, but don't hold your breath.    
Take your Radio, Podcasts and Music with you