Mike Hosking: Clark has entered the world of bored retiree with Waihi Beach stance
Author

Publish Date

Tue, 30 Mar 2021, 4:47PM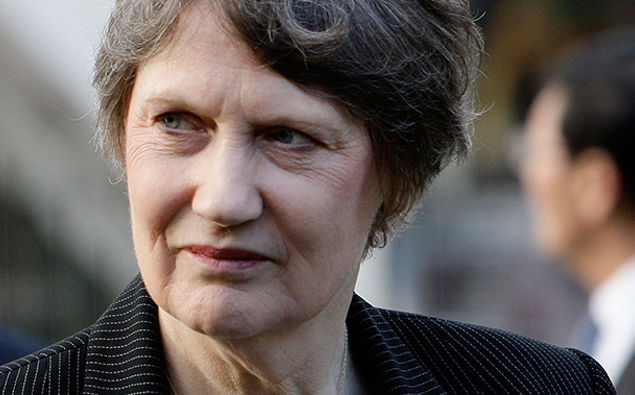 Mike Hosking: Clark has entered the world of bored retiree with Waihi Beach stance
Author

Publish Date

Tue, 30 Mar 2021, 4:47PM
Helen Clark is back for another crack.
She's active currently on the drug front trying to drum up support for the failed attempt on cannabis last year.
She's just off the Eden park campaign which she also lost, and now it's onto to Waihi Beach, where some developers want to build some apartments, and I'm sure I don't need to tell you she's against it.
I like Helen, mainly because she's worldly, she's well studied, argues her case well, and is a very good example of even though you might not agree with a lot of her thinking, you can't take way her zest, her vigour and the fact she fronts, argues her case, and was indeed one of our more successful Prime Ministers.
But she appears to have traversed into the world of the bored retiree. As a person unable to stop and smell the roses, a person desperate for work, which is no bad thing - what you love and doing keeps you young, but picking your cause is a talent.
Surely she can see the irony of her nimbyism. She's happy to have the Waihi connection, but unfortunately for the rest of us, we can't have access to it.
Surely she's aware of the house debate in this country and its dramatic supply issues and yet she's happy to put up a fight to stop the sale of new homes.
I am sure she's got a decent argument: community, history, architecture. Everyone ever who had something built near them they didn't like, they always have a decent argument.
But given that, if all the arguments counted for something, nothing would ever get built.
Its why, in many respects, councils and their land attitude have made the housing mess what it is.
And the RMA with its myriad of clauses and sub clauses has allowed virtually anyone to tie up any form of new building or progress in a series of court cases forever.
None of it solves any problems. All of it revolves around the selfishness of 'I like where I am and I don't want anything to change'.
In this new zoom world where the meetings and work places are in provincial New Zealand, where the ex-pats wants a slice of fresh air and rural countryside, this is the future.
Waihi needs houses the same way Ōpōtiki, or Kaikōura, and every other small seaside settlement does.
Up where we live in the country, its boom time. Future Residential, they call it. Its gang busters.
People need places to live, and if you've bought into the zeitgeist, they need affordable places to live.
And we need to spread the population: Waihi and towns like it have to be part of the big picture.
Surely a former PM that's dealt with all these sort of issues at the highest level before can see that?