Mike Hosking: Govt has no logical reason to keep MIQ
Author

Publish Date

Mon, 22 Nov 2021, 10:05am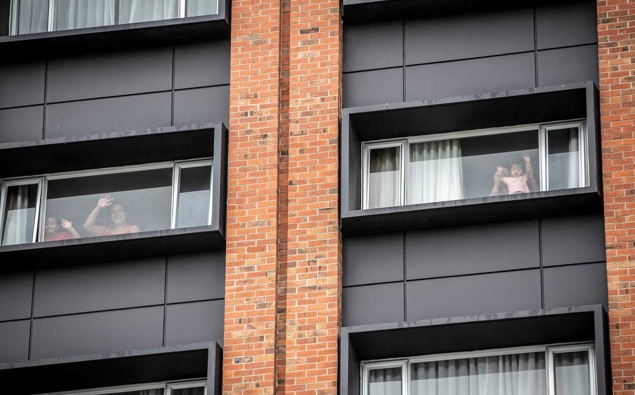 Follow the podcast on
Mike Hosking: Govt has no logical reason to keep MIQ
Author

Publish Date

Mon, 22 Nov 2021, 10:05am
Although it beggars' belief, it would seem, for reasons best known to themselves, the Government is going to forge ahead with MIQ until well into next year.
I assume you saw the story yesterday about the bloke from the Middle East who used Microsoft Paint to doctor his documents to get into the country. He couldn't believe he got away with it. He was desperate, and desperate people do desperate things. That is one of the many tragedies of the MIQ nightmare, the actions of some are not far removed from the refugee pictures we see out of Europe. 
When you have no money, no job, no visa, you're trapped in a foreign country, and your own country won't let you back in, forgery seems a fairly obvious next step. True to reputation good old New Zealand is asleep at the wheel and lets the bloke in. 
Anyway, the Prime Minister talks of MIQ being here until the first quarter of next year. That's January, February, and March. She said that because it was assumed by many that it would be gone by Christmas. Why? 
Because there are thousands with Covid in the community isolating at home and the people arriving in MIQ are jabbed and negative tested. So, it makes literally no sense. But common sense or logic is not what runs the Government's thinking on a lot of stuff, far less MIQ. 

And then a letter from New Zealand Trade and Enterprise to exporters, inviting them to apply for the 150 spots in that special business allocation of rooms set up a couple of months back. The letter invites applications for January, they'll send out details about February shortly, but they indicate that March might not be needed. 
So, join those two things together. A government agency suggesting MIQ gone by March, and a Prime Minister say we'll get rid of it in the first quarter. The clue being March given if it was earlier, she would have said something like, "we'll be getting rid of it shortly into the new year." 
If she had said March last week, you could have heard the groans and complaints from Invercargill to Kaitaia. But there would now seem to be enough information out there to piece together their plan. 
So, if you were thinking you could go offshore and maybe return to home isolation after Christmas or the new year, sorry. We'll have to look at the thousands upon thousands, upon thousands returning home to Australia for Christmas, and wonder what might have been. 
If only we had had a government that's a little more assertive, a little better prepared, and a lot more open minded to freedom.