Mike Hosking: Government listens to science, until it doesn't
Author

Publish Date

Wed, 22 Sep 2021, 9:23AM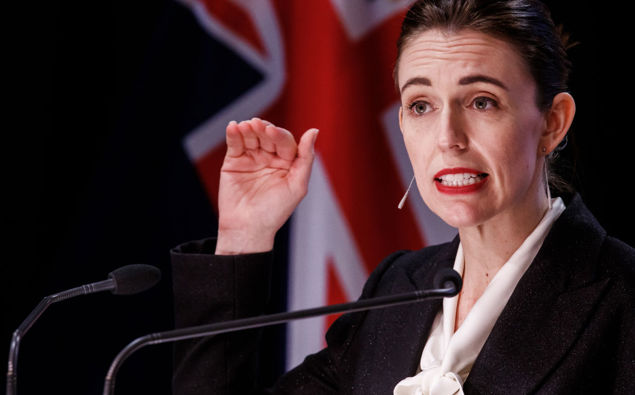 Mike Hosking: Government listens to science, until it doesn't
Author

Publish Date

Wed, 22 Sep 2021, 9:23AM
It's been a crushing week for the so-called commentators and Covid experts. 
These are the voices of the Government that really weren't supposed to be the voices of the Government, but ended up by in large being Government parrots. The modellers, the predictors, the science and medical brains that have become household names, and the go to voices a thousand times to tell us what's going on and what happens next. 
But if you have been paying attention, you will have noticed the change in tone and the change in tack. 
What the Government announced this week was the acceptance that elimination hasn't worked, that lockdown didn't work, and won't eliminate. 
The commentary we have heard from the likes of Michael Baker and Shaun Hendy has changed. Baker on this station last Friday was saying it was too soon to drop levels. He was right in terms of what he has said for the past year and a half. He's been consistent. 
We have anywhere between 15 and 30 news cases a day. We have mystery cases most days. This is a man whose reputation has been built on conservatism. This is a bloke who loves a longer lockdown than anyone wants. And yet by Friday night, over the weekend, and into this week there's seems an acceptance of what the Government did. A risk, yes, but an acceptance. 
Shaun Hendy was busy telling us that he thought the Government would move down a level. That's not what he started out doing, he started out talking about his modelling, saying what the Government might do is my job. 
But it has gone. The science, let's be honest, is out the window. 
For a government that followed the science until their polling told them buy in from us was gone and the lockdown was politically and economically catastrophic to carry on. So, the science was shelved and political reality was implemented. 
Where is the science? The voice of science telling us what a catastrophic mistake that has been made? The science is silent. Why? 
Siouxsie Wiles played her part in the destruction of credibility. 
To be fair, they are more than useful. But the simple truth is, they were used and ultimately played by the Government.