Mike Hosking: After kicking and screaming for months, Govt looks set to open bubble
Author

Publish Date

Tue, 6 Apr 2021, 9:33AM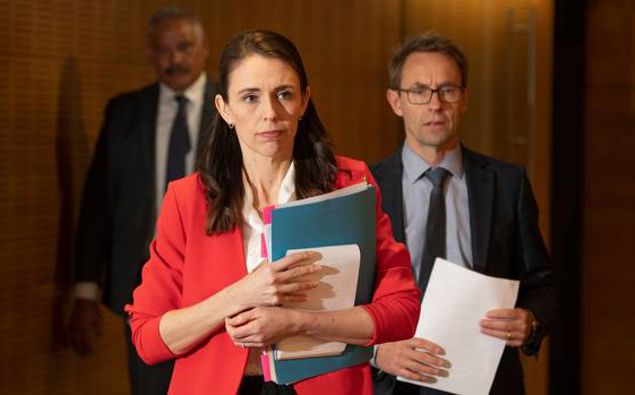 Mike Hosking: After kicking and screaming for months, Govt looks set to open bubble
Author

Publish Date

Tue, 6 Apr 2021, 9:33AM
So a couple of assumptions about today's travel bubble announcement.
Firstly, they don't reneg the date is a proper date, as in this week or next week, not November.
And the most important question that sadly, even if it does get asked, won't get properly answered, is what literally has changed in the past few weeks that makes today so magically special, that the bubble could not have been reciprocated ages ago?
Just what is different ?
What is it we can do today, that we couldn't do yesterday, last Tuesday or the Tuesday before that?
The answer of course is nothing.
Airports and airlines, as they reiterated over the weekend, have been ready for months.
Australia with its opening of the deal last year has been ready for months.
Scott Morrison busted this Govt wide open a few weeks back when he wondered aloud why all his citizens weren't in Queenstown on holiday.
So let's assume some sort of normality resumes today, and the poor old tourist industry cut adrift so callously by a Govt hopelessly out of its depth and devoid of any sort of foresight and courage, finally gets dragged kicking and screaming to the start line.
I think we can all be grateful that Queensland didn't extend their lockdown last week, given that most likely would have been the excuse the Aderns and Hipkins would have been desperate for.
But here is the reality, small out breaks will happen, that's life.
And if we had a system we trusted, we wouldn't still be dabbling in lockdowns and their ensuing economic damage.
But as we have found out twice so far this year here and once last week in Queensland, a community out break of a handful of cases needs to be seen as a small hiccup to take care of, not a disaster unfolding and to be panicked about.
So today, a day of relief, it's about time.
Will it be good to get on a plane? Yes indeed. Will it be good to have Australian arrivals? Yes it will.
But like so much of this mess, it's been shockingly handled and its appallingly late.
But for today, let's say its better late than never.