Mike Hosking: Government has a pattern of breaking promises
Author

Publish Date

Thu, 28 Oct 2021, 10:35AM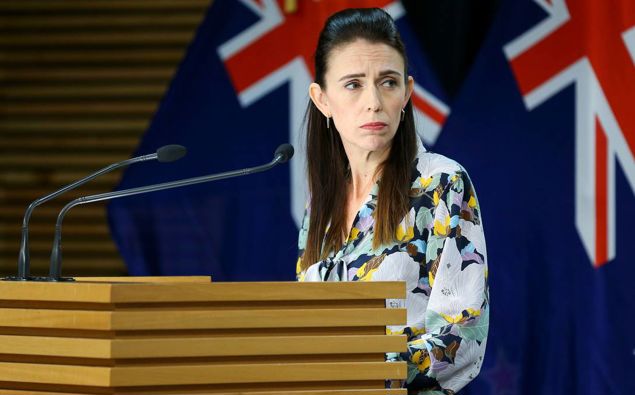 Follow the podcast on
Mike Hosking: Government has a pattern of breaking promises
Author

Publish Date

Thu, 28 Oct 2021, 10:35AM
The advantage the Government has on Three Waters, of course, is they're betting you don't care. 
It's yet another broken promise. They said it was voluntary and you could join in if you wanted to. That wasn't true. The truth is they would come to your town, offer you some money to hand over your goods, and if you refused, which virtually everyone did, they would then take them away. 
History shows this sort of behaviour has happened before, and we then set about rectifying it. 
But history clearly has not been Labour's guide. Taking other people's stuff comes with the arrogance of a 50% vote at the last election and a resounding belief that basically you are vastly superior to any of the fools who stand in your way. It's not dissimilar to the law change they made around voting for Māori Wards at the council level. They didn't even bother to tell you about that one. 
At least this time, when they came to your place to point the gun at your head, they said they were coming, and they offered a few blankets and muskets by way of exchange. 
The fact Treasury and the infrastructure people had told them the whole concept was convoluted and no one would buy it didn't matter either, because you also need to remember that these people are also inferior in every way to the geniuses that are driving all of this. 
It's not unlike the Prime Minister not having to go to Auckland to understand the lockdown damage. These people operate in a different realm. Our job is to shut up, do as we're told, thank them for their brilliance they have brought to the running of this country, and simply sit back and enjoy the spoils. 
So, what now? Good news, National and ACT will repeal it which in real terms may well mean nothing actually happens, given by the time this lot mess around with their planning, working groups, and general dysfunction it's going to be September 2023 before anything actually gets done. 
That will be their excuse for backing down because all hell will break loose. 
As we've said from the start; councils don't like fiefdoms being dismantled. Next year is local body election year, so they're going to be going for broke on that. 
Too much of you know what will hit the fan over this, the general election will roll around, it'll be too hot to handle and that will be that. 
But the lesson meantime is this lot are fundamentally dishonest. A promise now clearly means absolutely nothing. You can trust little, if any of what they say.