Mike Hosking: Despite case numbers, could Auckland go to Level 2?
Author

Publish Date

Fri, 1 Oct 2021, 9:29AM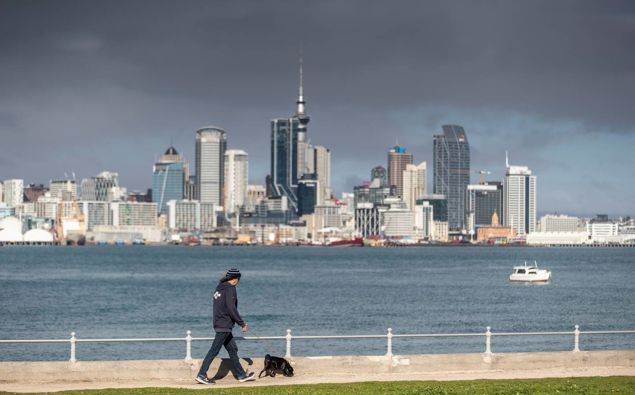 Mike Hosking: Despite case numbers, could Auckland go to Level 2?
Author

Publish Date

Fri, 1 Oct 2021, 9:29AM
Prediction time, don't we love prediction time? It's what we do when are locked up full of fear having dropped from 1st to 38th in the world. 
The world open, we are not, but we are still supposed to be grateful. 
Anyway, the good thing about this Government is they are not that smart. And as such, spend their lives in a state of panic worrying about what fire to put out each day. They live in a 24-hour cycle.  
That's why we have no plan, they don't plan because they are too busy hosing stuff down. 
Sir John Key strikes at the weekend, it resonates, they flip out and bam, a week's worth of announcements. Oranga Tamariki, immigration, and self-isolation. Pick a day, pick an announcement. 
The other game they play in the lead up to the next level decision is dropping hints. The first one, a while back, was Auckland needed to get to 90 percent first jabs. We most likely won't make it, but it will be close. 
I put the fact the Prime Minister messed that up by telling us to get to 90 percent and then saying it didn't matter down to forgetfulness. When you are spinning as hard as they are, it must be difficult to remember all the bollocks you have got to get out there in any given day. 
Then we get some encouragement around the numbers, until Wednesday arrived with the dreaded 45 cases. But no matter, they went back to their spin. 
We heard it's to be expected. We heard about mystery cases. We heard about known cases. We heard about household cases. We heard about cluster cases. It reminds us that, despite all they have said for the past two years about zeros and elimination, numbers don't actually matter if they don't want them to. 
Then yesterday, another clue. The warning that Auckland, even if it goes to Level 2 will still be cordoned off. That's the bad news, they will save the good news for Monday. 
And on Monday when they move to Level 2 and you can get a haircut, and go to a café, you will be grateful and hopefully forget you can't leave the city. And because you can't leave the city the rest of the country will go to Level 1, and they won't give a monkey's about Auckland. 
That is not a firm prediction. We still have plenty of numbers to come, but politics has largely over taken health and elimination is now over. 
So, as we sit here this morning, some sort of Level 2 is more likely than not to be on its way come Monday.