Mike Hosking: Delaying the travel bubble is a control exercise, pure and simple
Author

Publish Date

Tue, 23 Mar 2021, 3:56PM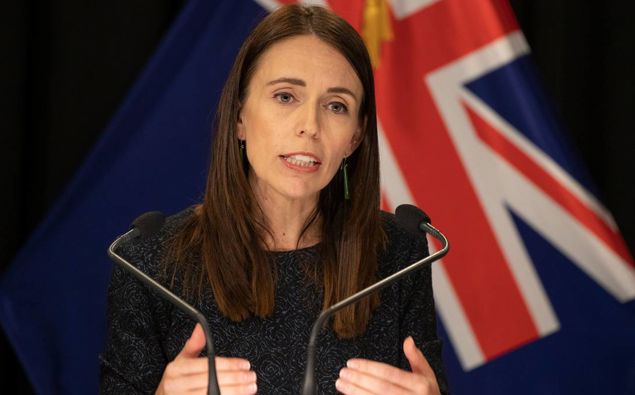 Mike Hosking: Delaying the travel bubble is a control exercise, pure and simple
Author

Publish Date

Tue, 23 Mar 2021, 3:56PM
My daughter in Melbourne, until recently a massive Jacinda fan, appears well and truly over her.
My wife spent yesterday on her show and indeed throughout the day telling me the bubble wasn't coming.
I had got way too carried away in thinking this lot could actually make a decision about anything.
Her call – and she was right – was an announcement about an announcement.
Honestly, how they can do this with a straight face I have no idea.
So April 6 it is. That's the date for the announcement - the announcement of the date, not the date that the bubble is opening.
If you want to stick with Kate's predictions, she's calling the bubble will be open by school holidays. I say that would make it too tight. If on the 6th the PM says on the 17th we are off, that's a lot of tickets to buy and hotels to book in a very short space of time for most of us to get across the Tasman.
But maybe that's her plan: make it so hard the local economy gets one more local burst.
Anyway, given Kate is 1-nil up on me in the guessathon, who am I to argue?
But as for Ardern and yesterday's embarrassment – she says the bubble is hard, but is it? Or is this lot just useless and/or desperate not to see the end of control?
There is simply too much evidence now to show them up to be fundamentally dishonest. From Scott Morrison and his bewilderment, the pending Australia-Singapore deal, the numerous airports telling us they've been set since October, all the tourist operators pulling their hair out and going broke - none of it adds up any more.
This is a control exercise pure and simple.
We have no Covid, Australia has no Covid, and the Pacific has no Covid. The exercise of fear has to end.
But as we have said all along, still playing to the government's partial advantage is that the fear instilled in so many is still prevalent.
Not all of us live our lives in fear, but many still do. Some still sit here being grateful no one can go anywhere.
It's sad, it's dangerous, it's backward, it's economically ruinous and it's politically inexcusable. Even I honestly thought they couldn't drag this nonsense out any longer.  
Yesterday I said it would be 182 days overdue, let's make that 197.