Mike Hosking: Cycleways are an ideological mess
Author

Publish Date

Wed, 15 Jun 2022, 10:22am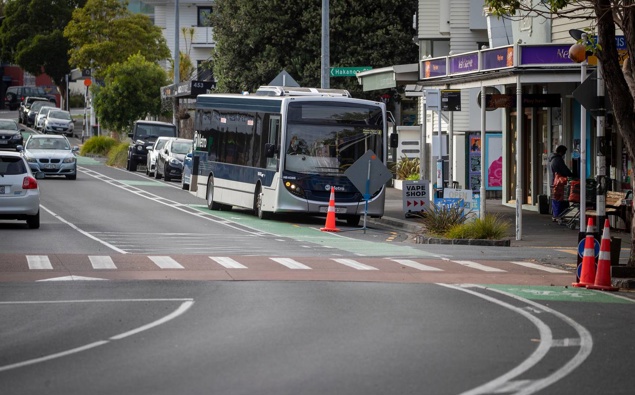 Follow the podcast on
Mike Hosking: Cycleways are an ideological mess
Author

Publish Date

Wed, 15 Jun 2022, 10:22am
There is the ideological debate around cycleways.
Whether or not they actually achieve anything. Whether they cut traffic. Whether it's real to expect large numbers of people in large cities to cycle everywhere. Whether the damage you do to the roading network and the resulting congestion is worth it all. Whether all the court cases that are fought over planning and execution make the battle worth it.
Then you have the issue of incompetence and ineptitude that, even if cycleways did make sense, they have cocked it up anyway.
Just this week, the Grey Lynn cycleway debacle, where it is accepted, by even the cyclists who love these things, that it doesn't work, isn't used, and cost too much.
And now we have Waka Kotahi, the Ministry with more spin doctors than anyone, adding to a fiscal mess they don't know how to get out of.
The Petone cycleway cost has tripled to $63 million. There is the $1 million clerical error. Between now and 2024 there is an overspend of $670 million. That triggers a breach of approval issue which means delays, stalling, and panic. It's very Christchurch stadium.
That $670 million by the way doesn't include a couple of projects in Auckland that also include cost overruns.
This, by the way, comes to public attention thanks to the Official Information Act.  If you read the whole thing, the Petone mess is comical as well as depressing.
The lack of investigation, the work that was done and redone, the consenting, and the miscalculation, you couldn't have cocked it up more if you set out to cock it up in right royal style.
It's what you get when you combine public service ineptitude and the ideology that you are right and everyone else doesn't know what they are talking about.
Cycleways don't work in big cities. Certainly not as a mean of mass commuting.
Recreationally through parks? Sure. The countryside like Central Otago for tourists? Fantastic.
But through butchered streets of downtown New Zealand with parks destroyed, businesses affected, budgets blown, and lane after lane of no use because people don't cycle like they do in Amsterdam? No.
When you're blowing out by hundreds of millions, when the lanes you have built don't work and aren't used, when the whole idea is so clearly a bust, who's got the gonads to call it for what it is and accept the idea is fatally flawed?
We are spending money we don't have on stuff that's wasting everyone's time.