Mike Hosking: Covid response has descended into a farce
Author

Publish Date

Mon, 11 Oct 2021, 9:11AM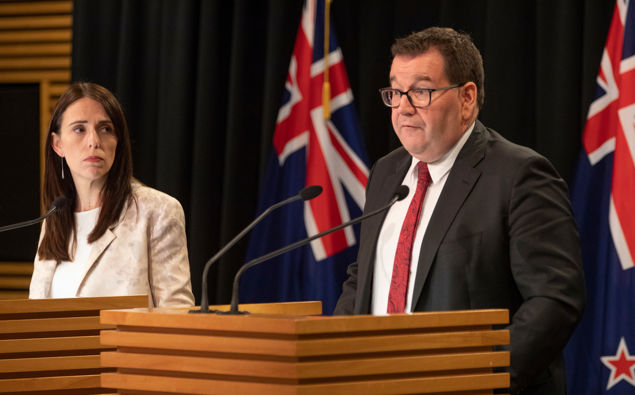 Mike Hosking: Covid response has descended into a farce
Author

Publish Date

Mon, 11 Oct 2021, 9:11AM
I'm not sure if you see things with a slightly more distant eye while you are on holiday, but last week seemed like a new low in the mess that is this lockdown. 
"Park piss ups" was one of the myriads memes as confusion reigned as to just what exactly was supposed to be unfolding in this calamitous mess that was headlined as a roadmap. 
The world media knew what they saw, and what they saw was us giving up on elimination. 
We had seen that a week or so earlier, but still Ardern and Co refused to use the word and refused to accept they got it hopelessly wrong. They started talking about the "tricky transition," whatever the hell that means. 
So, it was bubbles in open spaces for beer according to the Prime Minister. Until some idiot asked about going to the toilet, to which the Prime Minister laughed because they had, of course, no plan for that. 
I am not sure what is worse. The fact the plan was no plan at all, but rather a desperate attempt to make it look like Level 3 was not Level 3, because you could have a beer in a park. Or the fact we have become so pathetically lost we need to ask where we can go to the toilet. 
Unfortunately, Grant Robertson then wandered into the public domain and gave some contradictory advice to the original toilet advice, thus causing yet more confusion. 
The trouble when you literally make stuff up is that it makes no sense and people do pretty much what they want anyway. Either deliberately, or by way of mistake because they haven't got a clue what's going on. 
So essentially, we are Melbourne or Sydney. The exact thing the Government spent so much time saying we didn't want to be. 
Having pleased literally no one. Not the frightened who think all of this is too much and not the rest of us who are so sick and tired of their ineptitude, they have now fallen between stools. They've lost control and failing at all levels to give coherent advice based on a well-thought through plan. 
When the Prime Minister and Deputy Prime Minister are giving contradictory advice on toileting, the Covid response has officially arrived at the point of farce.