Mike Hosking: Councils are going out of their way to make their CBDs inhospitable
Author

Publish Date

Wed, 23 Jun 2021, 4:18PM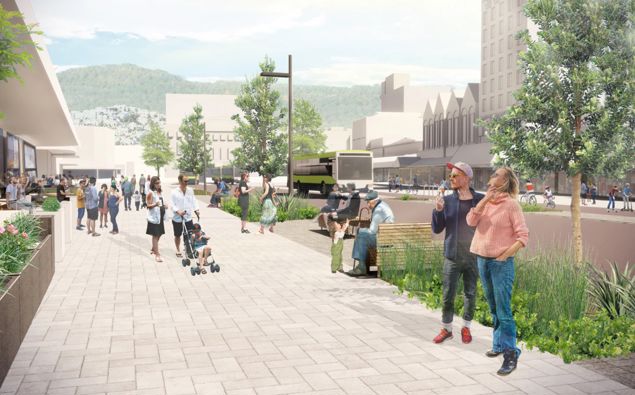 Mike Hosking: Councils are going out of their way to make their CBDs inhospitable
Author

Publish Date

Wed, 23 Jun 2021, 4:18PM
It's a funny thing that even when the evidence mounts, those driven by ideology still will not see.
The vacancy rates in our metro CBDs I would have thought confirm what most of us see and what most of us know: down town New Zealand is struggling. Auckland and Wellington's vacancy rate is up to seven percent empty.
Yes, Covid is a part, but not as much as they wouldn't want you to believe. The real nail being driven into the growth and success is the attitude and policy.
Christchurch has the advantage of the earthquake in the sense that there are still too many places that haven't been sorted, so what's left are big squares of shingle that Wilsons have commandeered and turned into car parks.
But on a recent Saturday, when we visited there was parking all over the place. Cars were a part of down town and down town was pumping.
The message and therefore the lesson could not be clearer or simpler: make the place accessible, make it welcoming make it easy, and they will come.
Contrast that with Wellington and the council's decision to clear cars out of the so called golden mile, and do what, create a ghost town?
How are people getting to town: on the buses that get cancelled and the trains that don't work?
Same story in Auckland: you have never seen a council go more out of its way to make the place seem more inhospitable.
All driven by the delusion, despite all evidence to the contrary, that we can't wait to be on a bus.
They honestly think, if they've thought this far ahead at all, that there is nothing more fun that being dumped in town via public transport so we can cover kilometre after kilometre on foot dragging shopping bags along the way.
I note Napier are considering doing a Wellington and closing the main street. If there is any upside to that it's that provincial New Zealand doesn't have as big an area when it comes to 'downtown', but they also don't have the public transport infrastructure either.
The reality is, the proof is there now. The theory of bike lanes and bus lanes and the European utopia has been shown to be flawed, wrong, and now fiscally damaging - mainly because, one, we aren't European, and two, the planning has been a shambles.
But like all mistakes the trick is to pull the pin before it gets worse.
You reckon they're going to?