Mike Hosking: Complacent Government asleep at the wheel over Covid-19
Author

Publish Date

Mon, 1 Mar 2021, 9:47am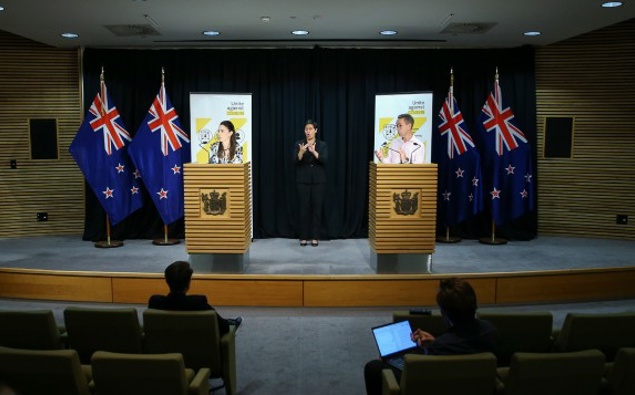 Follow the podcast on
Mike Hosking: Complacent Government asleep at the wheel over Covid-19
Author

Publish Date

Mon, 1 Mar 2021, 9:47am
I watched that farce they call a Covid update at 1pm yesterday.
The usual puffery from the Prime Minister. Yesterday's sermon was about death, there was a reference to America. What a country of 350 million with a federal system, and a slightly insane former president, has to do with our circumstances I have no idea. But she'll leave no stone unturned to instil fear in the wider community susceptible to such mind control.
Ashley Bloomfield yet again corrected some dates and times that were given out wrongly on Saturday night. His excuse was they were moving at pace. God forbid they adapt that as a go-to modus operandi, instead of the asleep at the wheel position they currently favour.
We got the news that there were no new cases, and that the cases were all linked. Thus, leading to about 5 million people to ask why 1.5 million are locked down, and the rest are hopelessly inconvenienced yet again because of something that would appear to be contained. Nothing was to be found in the waste-water.
Before the 1pm, by the way, I was reading yet again the global headlines of how a major city gets locked down for one case. The astonishment from around the world continues.
And then to add insult to injury Bloomfield has the temerity to ask us to think about what we can do to stop the spread and the damage. Stay home, work from home, don't line up for a test if there is nothing wrong with you, don't ring Healthline if all you need is the lotto numbers.
But here's the question for Bloomfield and his trigger-happy Prime Minister, how about you think of the things you can do to avoid the damage? How about you pull your fingers out, stop making phone calls that aren't returned, start knocking on some doors, start using the health act to make people do what they should be doing, and stop apologising for recalcitrants?
How about start putting the majority of New Zealand, New Zealanders, their businesses, and their welfare ahead of a bunch of no-hopers in South Auckland that clearly couldn't give a monkeys about the rest of us?
Two months in, third breach. Second lockdown in February. We don't have this, it's not eliminated.
Our response isn't good, the attitude is all wrong.
This is a lazy, complacent government, whose major energy expenditure involves defending their ineptitude and trying to explain why things keep going wrong.