Mike Hosking: Big test for our vaccine rollout coming today
Author

Publish Date

Wed, 1 Sep 2021, 10:02AM
Follow the podcast on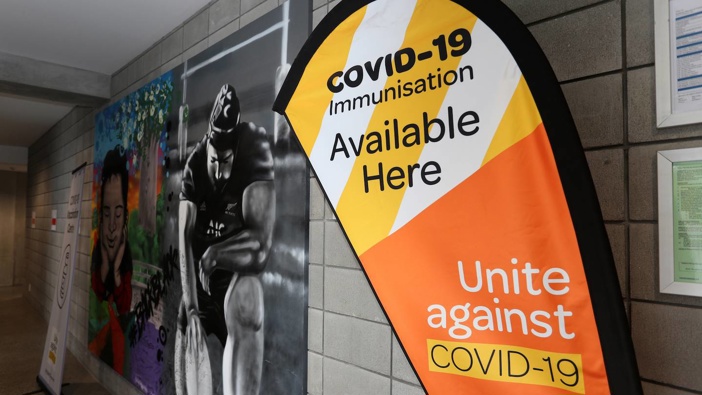 Mike Hosking: Big test for our vaccine rollout coming today
Author

Publish Date

Wed, 1 Sep 2021, 10:02AM
Today is the day, of sorts. As of today, if you want to book your vaccine, you can. September 1, it's open to everyone. 
Important to reiterate, especially given the spin the Prime Minister has put on the whole process, a booking is not a vaccine. The sad reality for many who will be allowed to book as of today is that you might find that getting a spot this month is hard work, if not impossible. 
That is because, as well as starting this thing scandalously late, we didn't organise it properly to roll out in a consistent and rapid way. As the past couple of days have demonstrated, the rollout is now having to be tightened up because we will literally run out of stock before the next lot arrives. 
Unless, of course, and I think we got the clue from Chris Hipkins yesterday, they drum up new supplies. At which point surely, we ask, why did you leave it till we got ourselves in a mess to actually do what you should have from the start? That is go hard and go early. 
Anyway, one of the more important bits of all of this is, how many will book? What percentage of us are actually going to get jabbed? This is the first time reality will be measured. All very well having a poll of the keen and not so keen, but what we will learn in the next week or so is our real time percentage of the vaxxers. 
We've now reaced the time at which supply is no longer the marker, but demand is. My guess is it will be no higher than any other western country, somewhere between 65 and 75 percent. What are we going to do then? Because it's at that point all the theorists who didn't want a target or an incentive are going to be shown as being ever so slightly out of step or touch with the rest of the world. 
The conversation we should have had will need to be conducted. At what point do the borders open? 70 percent? 80 percent? 85 percent? When? Do the vaccinated get access to restaurants, movie theatres, airports, and sports events? Who is mandating jabs for workplaces and how are they enforced? 
For some reason, we think we are special. I have no idea why. We are no different from anyone else. And everyone else is well into the debate, sort of like they have been well into the vaccine rollout. 
So yet again we ask, in this land of winging it, hoping for the best with our fingers crossed, what is the target? What are the out-workings of those targets? What is the plan?   
Take your Radio, Podcasts and Music with you