Mike Hosking: Australia's budget shows how we should be handling our border
Author

Publish Date

Wed, 12 May 2021, 8:49PM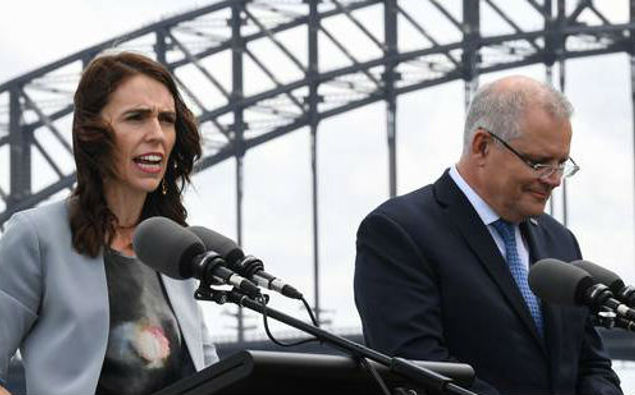 Mike Hosking: Australia's budget shows how we should be handling our border
Author

Publish Date

Wed, 12 May 2021, 8:49PM
Listen to how simple this sounds and actually is: Australia will open its borders next year in a budget plan to bring back migrants and speed up the economic recovery.
The government fears that growth cannot be sustained if travellers are kept away and citizens kept at home. Not hard to get your head around, eh?
Josh Frydenberg, the Australian Treasurer, wants to restore migration levels to pre pandemic levels as soon as it is safe to do so.
Do we have such a plan? Of course not.
And not just that, last time Kris Faafoi, Minister for Immigration, spoke on the subject he said migration would not be returning to what it was.
Surely of all the things we have learned in the past Covid year, the most obvious and indisputable is that migration is invaluable it drives growth and the economy.
There are fields all over this country strew with rotten fruit that wasn't picked because the borders were shut.
No one argues tourists from off shore aren't the difference between us paying our way or not. Students bring billions to the country every year.
The simple truth is we need the world. If Australia needs the world and they are five times bigger than us, then we need it even more.
And the fact that we have no plan around the border is a crime mixed with astonishing ineptitude, and the fact we don't see migration returning to what it was is a direct pathway to economic trouble we don't need.
The stats don't lie. Australia has better growth than us, while we are going backwards.
The Macquarie Bank said last week Australia's response leads the world. Part of it, a big part of it, is attitude.
Frydenberg and co gets what works: travel works, migration works, students work, and in May he's got a plan.
In May here, we don't even talk about it.
The irony is this was our lot just a year ago. It's not like it's some mad experiment. Migration a year ago was paying the bills. Students were a $5 billion industry. Fruit actually got picked. It's like Covid gave us amnesia.
Obviously, the brain drain is a growing threat if Australia keeps down the path they are.
But you've got to wonder how long it is before our government is simply embarrassed and humiliated into action, and how long those who support their catatonic state snap out of it?