Mike Hosking: Auckland's public transport plans an astonishing bill for not a lot
Author

Publish Date

Mon, 14 Jun 2021, 4:12PM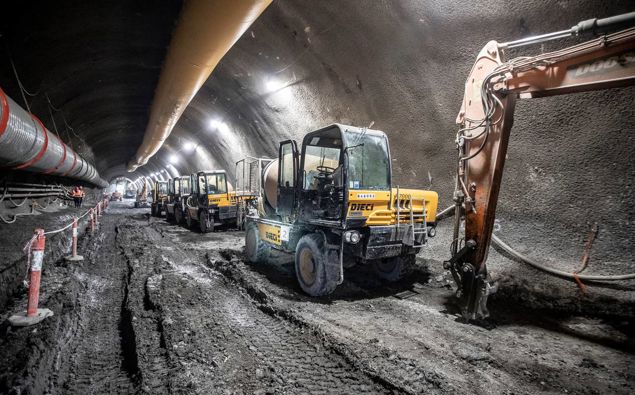 Mike Hosking: Auckland's public transport plans an astonishing bill for not a lot
Author

Publish Date

Mon, 14 Jun 2021, 4:12PM
It was labelled a shock, but is it really? 
The City Rail Link in Auckland ,the gargantuan mess that is ruining businesses, behind time and over budget, will in fact, it is reported, need billions and billions more to achieve what they said it would.
It's at $4.4 billion currently - and just think about that number.
The CRL is 3.5kms long – that's well in excess of $1 billion a kilometre.
It will need another $6+ billion to carry the number of passengers they say it will.
And here is the con. They claim it will carry 54,000 an hour, but that's not 54,000 an hour at $4.4 billion: that's 54,000 at the extra $6 billion, and yet they don't tell you that.
And that's before you get to the bit where just because something can do that doesn't mean it will.
You'll need 54,000 wanting to get on a train and history already proves that public transport doesn't work, isn't liked and isn't used. Post-Covid lockdown, train usage isn't back to normal or anywhere close, nor is bus use nor is ferry use. The only thing that is is the roads.
All up, this CRL dream is a $12 billion project - now where have you heard the $12 billion figure recently?
That's right, the $12 billon they had set aside for shovel ready projects and the infrastructural revolution about to explode across New Zealand.
Except, as we found out the other week, that has been cancelled and reworked because guess what? What they said they could do for the money, they can't.
So roading projects are off and cycle bridges are in.
The tragedy of this is that despite us all agreeing infrastructure is badly needed, we don't know how to do it properly, and even the projects we do start, they will never achieve what we ultimately want them to.
The cycle lane at almost $1 billion won't be a billion, the same way the CRL isn't $4.4 billion – which of course didn't start out at $4.4billion, it started out way, way less.
So for $13 billion, we will have a cycle lane and a 3.5 k train loop all in Auckland all not being used, all not solving the issues they were allegedly set out to solve.
This is a lesson and the danger of ideology run rampant and power freaks using other people's money.
It's an astonishing bill for not a lot.