Mike Hosking: As always, thanks for listening to ZB
Author

Publish Date

Fri, 24 Sep 2021, 9:30AM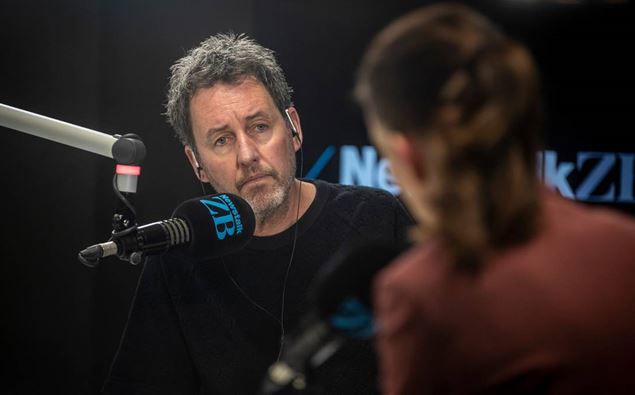 Mike Hosking: As always, thanks for listening to ZB
Author

Publish Date

Fri, 24 Sep 2021, 9:30AM
The gratitude and thanks are flowing from us to you this morning. 
The ratings are out. Our third survey result for the year and the third time this year we have increased the number of people listening to us. 
Yes, these are unusual times, but what is interesting, and a theme that's developed over the year, is that although huge swathes of the country are interested and engaged in what's going on, not all of those who trade in the business of news and current events are prospering. 
In fact, some are indeed floundering, they have lost audience. How you can be in news and lose audience in the Covid era is beyond me. But then you'd need to ask them what their trick is. 
This station, Newstalk ZB, is enjoying a level of audience it has literally never had. We are breaking records on records. It's the largest station in the country in cume and share. If the terms don't mean anything to you, don't worry, just know you are listening to the biggest game in town. 
This show has never had as big an audience. We said that earlier this year, and it was true then, but we have piled on listeners each survey so far in 2021. At some point it will stop because it's got absurd, but thank you for your patronage and thank you for tuning in. 
The radio market in this country is as deregulated as anywhere in the world. There are more stations per head of population than anywhere. Competition is good, there is no shortage of choice, so for ZB to be doing what it is doing is very humbling. We are very grateful and very thankful. 
If I might offer one observation as to why this show is where it is; it goes to what I was saying earlier this week. Parts of the media in this country is at a low ebb in terms of professionalism. 
Too many pretend to be something they are not. Too many pretend to be impartial. Too many give the Government an easy ride. Too many are too woke. Too many are too soft. Too many are on the bandwagon of the day. 
Say what you want about me and this programme, but we hold the Government to account. We ask questions hard enough that some can't handle it and run for the hills. We don't bend with the wind, and the results speak for themselves. 
Because as we also say, and often, the numbers don't lie.