Mike Hosking: Adrian Orr has responsibility for overcooking the housing market
Author

Publish Date

Wed, 3 Nov 2021, 10:42am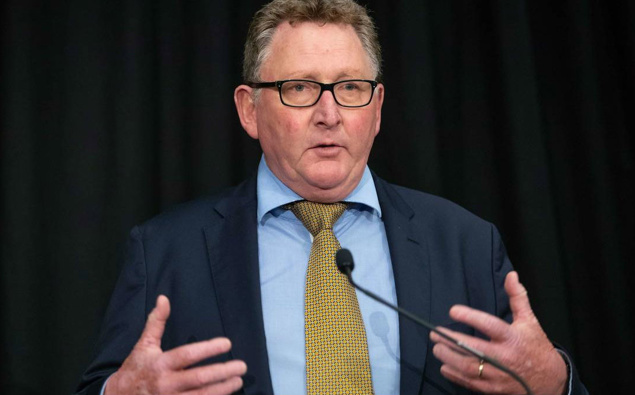 Follow the podcast on
Mike Hosking: Adrian Orr has responsibility for overcooking the housing market
Author

Publish Date

Wed, 3 Nov 2021, 10:42am
Our old mate Adrian Orr, the Reserve Bank Governor, was back yesterday trying to explain that the bank's role in the housing market was nothing more than to be a bit player. 
He once again reiterated that the current prices are unsustainable, which I think we all agree is true. I think most of us also agree we are seeing a moderation in the growth of those prices. 
Where we might part company, is whether we believe from here on in, that those prices continue to creep up, stall or fall. 
But the question to ask is, when the mortgage rate came in at 1.89 percent, was that a rate you thought was too tempting? Was it too good to miss that you thought "what the hell, it'll never be cheaper, why not?" The answer to that for many 10s of thousands of buyers was, of course, yes. 
In defence of the Reserve Bank, they merely did what every other central bank in the world was doing, flooding the market with money so cheap you couldn't resist. In that, was his potential excuse. 
You didn't have to borrow the money, and you certainly didn't have to borrow it to buy a house. But isn't that what it was always going to be used for? In a country well documented as being obsessed with houses, yes it was. 
Could he have foreseen the outcome? Yes, he could've. Have the ensuing policy changes both through the government and his own bank to tighten the market, been a direct result of him flooding the market in the first place? Yes, indeed. 
I interviewed him at the time, and he admitted as much. When the money for lending programme hit the banks, in other words the Reserve Bank gave the retail banks money at the cash rate, like 0.25 percent, it was designed especially for the banks to lend in a way that would help get coin into the economy so it didn't fall apart. 
I asked whether he accepted a lot of that money was going towards housing. He suggested he knew it would happen and that part was beyond him. 
Technically it was. But isn't that like the drug supplier recusing himself from the ensuing deals? What you buy, how much you smoke, or stick up your nose isn't really the dealer's problem? 
The tragedy of it all, of course, is that the very people that both he and the Government wanted to help, the first home buyer, became the biggest victims. 
That's all before you get to the bit where he tossed so much money at a small country, we got an absurd level of growth that couldn't be sustained, and with it a ridiculous amount of inflation. 
So yes, not all his fault. But in summation, that's a bloke looking to line up some heavyweight excuses. And I'm not sure many of us are buying them.