Mike Hosking: About time MIQ was put to bed
Author

Publish Date

Thu, 25 Nov 2021, 10:55am
Follow the podcast on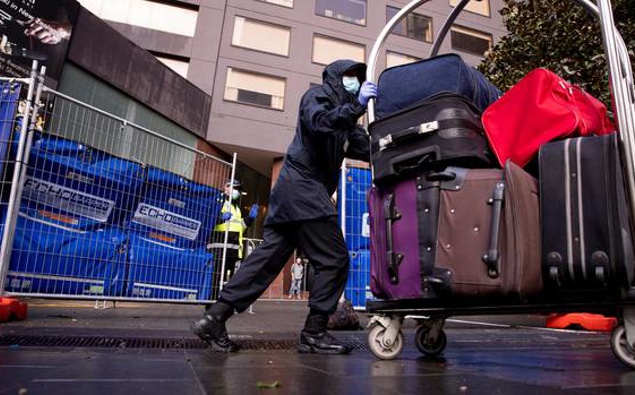 Mike Hosking: About time MIQ was put to bed
Author

Publish Date

Thu, 25 Nov 2021, 10:55am
Thank God it's officially coming to an end, the misery and hopeless unfairness of MIQ. 
Of all the things inflicted upon New Zealanders whether here or offshore, MIQ had to have the highest cruelty factor. The random, mad nature of a lottery system. That was supposed to be the improvement on the even more mad and cruel - refresh, refresh, refresh system complimented by the black-market trade in bots and groups that gerrymandered the operation to get you a spot. 
So, three stages, which I think is probably sensible. New Zealanders from Australia in January, New Zealanders from elsewhere in February, and the rest of the world by April. 
What will be interesting to see is what it does for the economy. How many ex-pats are here to stay, find a job, and by doing so, relieve the labour crisis? How many will buy a house and stoke the market again? 
Counter that with how many will leave, knowing they can return again? 
Further afield, from April, how many want to come and live? How many want to come and see? How many want to boost our tourism, or maybe just breath a bit of life into it? Will travel boom or will it rebuild slowly given testing and delays? 
The upside though, is this is finally coming to some sort of end. Far from over, of course. The traffic light system may well mean foreigners won't be interested in a locked down country. We have next winter and boosters to deal with.  We are far from getting schooling sorted. We don't know whether the modellers mad predictions around hospitals, cases, and ICUs will play out the way they claim. There's plenty yet to wash under the Covid bridge. 
But the sheer freedom that the demise of MIQ brings cannot be overstated. The ability to genuinely have a plane trip as an option is a real thrill. 
You can go to Australia to see the family; the family can come and see you. The world has been doing this all year, of course, which has made our insane confinement seem even more unnecessary. 
There is much disappointment because it's not before Christmas. There is much disappointment that it doesn't really make any sense and we can't see why it isn't being done sooner. And as for self-isolation, what a waste of time for tourists until they drop it. But look at this lot, what else did you expect?   
It's the sort of decision you get from the inept. It's good news in a "should have been here sooner" and "should have done it better" sort of way.  
It's classic Labour. Got there eventually, just took a tornado of pressure, pain and outcry.