Mark the Week: We should have never locked down for three cases
Author

Publish Date

Fri, 19 Feb 2021, 11:47AM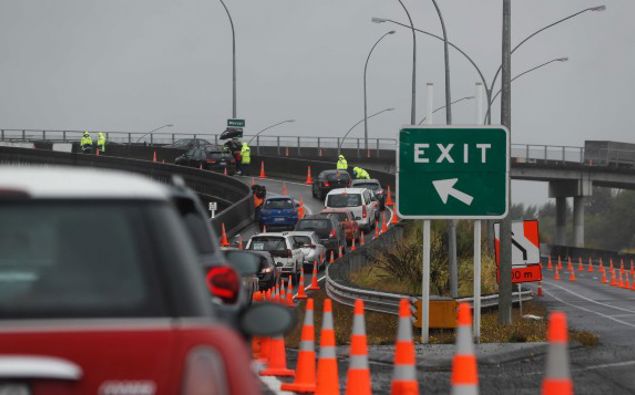 Mark the Week: We should have never locked down for three cases
Author

Publish Date

Fri, 19 Feb 2021, 11:47AM
At the end of each week, Mike Hosking takes you through the big ticket items and lets you know what he makes of it all.
This Week's Lockdown: 2/10
"Should we be locking down for three cases?  Not if we had a proper track and trace system. 
"And will we ever know the source? No. 
"Given that makes it Americold 2.0, how do we know what to tighten up?" 
What to Tighten Up: 7/10
"More good ideas this week. 
"Bio bubbles for border workers, more testing for border workers, tighter rules when border workers don't turn up to work on testing day, MIQ facilities not in the downtown area of the biggest city. 
"None of this is revolutionary nor hard, it just needs adults in charge with an actual plan." 
Vaccine Rollout: 7/10
"We are underway. It was an over-deliver for the government. 
"And as Britain and Israel have shown, vaccines aren't the magic bullet, but they're a hell of a help." 
Jacinda Ardern v Scott Morrison over Suhayra Aden: 7/10
"Well, for Morrison. 
"The citizenship law was there, why? Because they'd thought about it, had a plan, and Morrison puts his country first." 
Google: 8/10
"Well, in Australia anyway. Paying media for content is on the right side of history. 
'It's another Morrison victory and, at least, the new deals make up for the dummy spit when they threatened to pack up and go home." 
Facebook: 2/10
"The exact opposite of Google in Australia. 
"Good news, and I can tell you from personal experience, is there are a heap of places to get your news that don't involve Facebook." 
Wellington's Island Bay Cycleway: 0/10
"Five years on, $2 million to build, and $14 million to fix. 
"You can't beat Wellington a good day..." 
The Rain: 9/10
"A lot of the country got big rain this week, some of it really needed it.
#droughtisntastorythisyear." 
LISTEN ABOVE FOR MIKE HOSKING'S FULL WEEK IN REVIEW