Mark the Week: The worst government on delivery in modern political history
Author

Publish Date

Fri, 16 Apr 2021, 11:04AM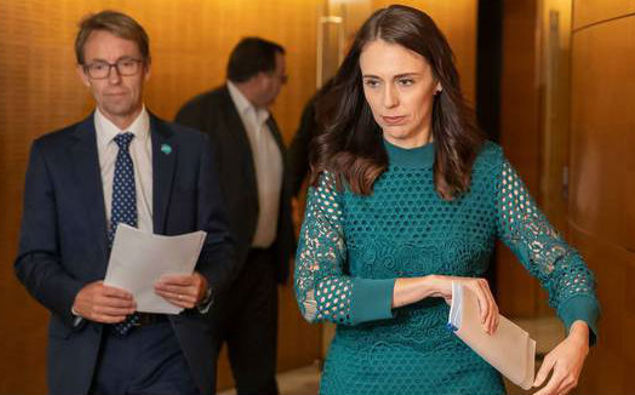 Follow the podcast on
Mark the Week: The worst government on delivery in modern political history
Author

Publish Date

Fri, 16 Apr 2021, 11:04AM
The little piece of news and current events that as popular as a security guard at a vaccine centre.
Live cows on ships
4/10
"I know some city-slickers get queasy, but this is an agricultural country and cows pay bills, and killing industries is not good for business or Chinese relations."
Super Rugby
7/10
"Two more teams is good, expansion is good, fingers crossed on quality and the business case though."
Patrick Reynolds
6/10
"Started well by offering his opinion on the choo-choo train, failed by apologising for what really was just an opinion."
Brian Roche
4/10
"Waka Kotahi handed out millions for the choo-choo train... we know it's a bust... Patrick merely said what is true. It's a sad world when you get upset when people speak their mind. God forbid we have free speech and opinions."
The Government's week on Covid
0/10
"It really has reached the point of despair. So much ineptitude, so many lies, so much arse-covering.
These guys are shaping up as the worst government on delivery in modern political history."
Chris Bishop
8/10
"Pollie of the week and a tangible example of the simple truth that this Government is offering up plenty for the Opposition if you just want to grab it and run with it."
Rumours
3/10
"Aren't we bored to death by the "How Long Does Judith Have" circus. We've only just got out the other side of the last election. If the Nats really are panicking and plotting this early they deserve to stay in opposition."
NZIER
6/10
"They think we've dodged a recession in the March quarter. I hope they're right."
Jobs
8/10
"Job ads... both sides of the Tasman they are booming. Virtually every region and every state is growing. Talent and skills are in hot demand."
Skinny jeans
6/10
"You have to have the leg for them... but even a slightly chunky thigh surely beats a flare."
Golden point
7/10
"Both Super games last weekend ended with it and I like it. A tangible improvement and you can't always say that when it comes to rule changes."
Scrabble and cricket
3/10
"Both fell into the woke trap this week, changing names and removing words. One day we will realise what a bunch of flighty band-wagoners we were."
Grant's letter to Air New Zealand
1/10
"This is one of the more dangerous aspects of New Zealand right now and I fear not enough people get it... along with Grant's letter to the Reserve Bank on housing. Independence is to be treasured and governments don't know everything - especially this Government."
Christina Holgate
8/10
"The Oz Post boss booted because of the watches .. she let loose this week and hasn't stopped. What do they say about a woman scorned..."
Knitting
7/10
"Revelation of the week - 30% of the ACT Party caucus knit. And for the record, I'm glad Stuart apologised."
Air New Zealand's military review
7/10
"Process, not staff, is to blame... but paled into insignificance in the end now we know of the astonishing hypocrisy of the Government. It bagged the the airline... only to find out now the biggest dealer in military matters with foreign governments... is them. Now it couldn't approve enough of the stuff and still defending it. Pot. Kettle...."