Mark the Week: That's how you do it, have a plan and get on with it
Author

Publish Date

Fri, 15 Oct 2021, 9:53AM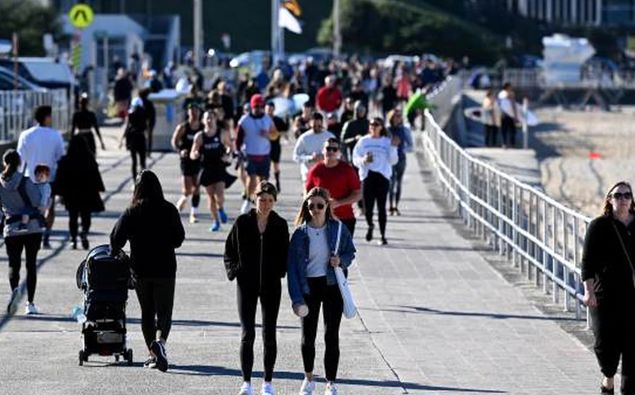 Follow the podcast on
Mark the Week: That's how you do it, have a plan and get on with it
Author

Publish Date

Fri, 15 Oct 2021, 9:53AM
At the end of each week, Mike Hosking takes you through the big ticket items and lets you know what he makes of it all.
The Government's Week:3/10 
"What a miserable week it's been. No change for Auckland, Waikato, or Northland. 
The Prime Minister vanished with her boyfriend cause the going got sticky. We are held hostage by low-lives, the hookers are on the run, the numbers are on the rise, and the epidemiologists are losing their heads. 
It feels like reality arrived and we don't really know what to do."  
MMP: 6/10 
"25 years old this week and not too many regrets. 
It didn't change the world, but then it was never going to. 
It did what it set out to do, supply us with more minority views.  
House Prices: 7/10 
"QV has 9 of 16 regions seeing price increases and Tony Alexander says FOMO is building. 
What do you think that means for prices going forward?"  
New South Wales' Reopening: 9/10 
"That's how you do it. 
Have a plan and get on with it."  
The Vaxathon: 6/10 
"Anything that moves the needle, literally and figuratively."  
Global Shipping Issues: 3/10 
"When the Port of Los Angeles works 9 to 5 Monday to Friday and the President, no less, has to change that, you wonder if we have any hope at all."  
Liam Lawson: 6/10 
"Bad luck story of the week, but still on a path to great things. 
It's the setbacks that make you greater, if you let them."  
William Shatner Going to Space: 8/10 
"90 years old and keen as mustard. 
A lesson in living every day to its fullest."  
Jeremy Clarkson: 8/10 
"Awarded the Farming Champion of the Year in Britain and made a fantastically popular television show. 
But in doing so, he did so much more for the industry he clearly loves." 
LISTEN ABOVE FOR MIKE HOSKING'S FULL WEEK IN REVIEW