Mark the Week: Say you are right until you are not and never say sorry
Author

Publish Date

Thu, 23 Jun 2022, 8:44am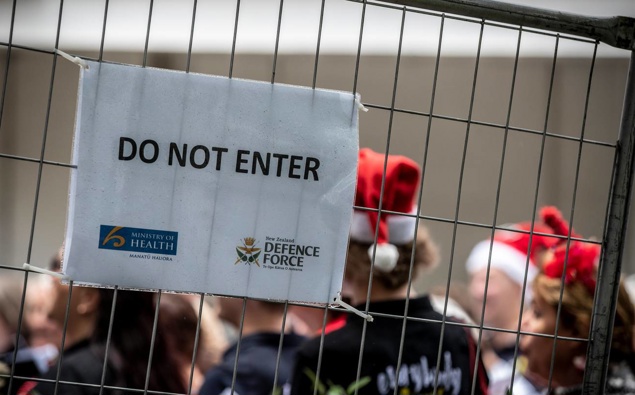 Follow the podcast on
Mark the Week: Say you are right until you are not and never say sorry
Author

Publish Date

Thu, 23 Jun 2022, 8:44am
At the end of each week, Mike Hosking takes you through the big-ticket items and lets you know what he makes of it all.
MIQ: 2/10
"The not appealing bit was the right thing to do, but the not apologising is this Government to a tee.
Say you are right until you are not and never say sorry.
It's kindness personified."
Polls: 7/10
"This week's Curia poll have National and ACT forming a government.
It further cements the year's trend in all polls. The government behind, the tide moving the wrong way, and a change coming next year."
Tauranga By-Election: 7/10
"Backs the poll up.
A big win for National, an increase in vote for ACT, and Labour too scared to even turn up."
Consumer Confidence: 0/10
"It's gone. It's tanked.
The little economy Grant Robertson said was cooking with gas, guess what? It isn't.
The emperor has no clothes."
Study into Breakfast and Fasting: 8/10
"Best news of the week. It's about gut health, fasting windows, and how we have been doing breakfast all wrong.
If you want to improve your life and your health because health is life, read about it, and make the appropriate adjustments."
Rugby Australia's Threat to Ditch Super Rugby: 3/10
"Break away? To do what? Have a bunch of useless teams play each other?
Sounds awesome."
The Crusaders: 9/10
"When you beat the second-best team easily and you do it for about the 50th time, you're a champion side and a champion organisation.
And all done without proper facilities."
Lancaster Park: 7/10
"It's back minus stands for sport.
Taking 11 years to grow grass is an issue, but better late than never."
Wine: 8/10
"Big harvest and makes up for the last two.
It's good quality, exports are a go, and Sauvignon Blanc is hot.
Cheers to that."
LISTEN ABOVE FOR MIKE HOSKING'S FULL WEEK IN REVIEW