Mark the Week: No targets, no goals, no urgency
Author

Publish Date

Fri, 13 Aug 2021, 10:11am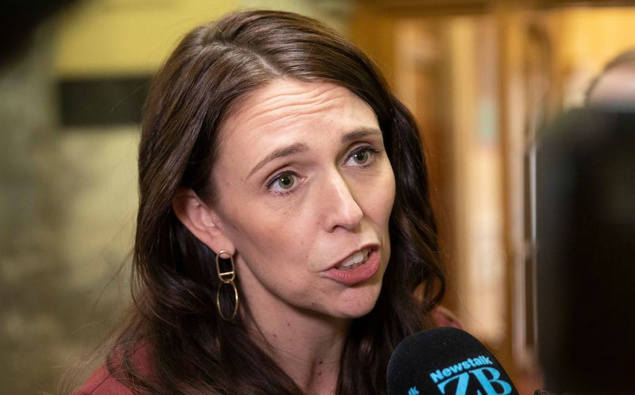 Follow the podcast on
Mark the Week: No targets, no goals, no urgency
Author

Publish Date

Fri, 13 Aug 2021, 10:11am
At the end of each week, Mike Hosking takes you through the big-ticket items and lets you know what he makes of it all.
The Plan out of Covid: 4/10
"Disappointing, but not surprising.
No targets, no goals, no urgency, just pleas for vaccines.
They are a lazy government. Feet up, why do today what you can muse about tomorrow?"
Singapore's Continued Approach to Covid: 8/10
"How to actually deal with the virus.
Jab, jab, and jab. Then open your country to the world and live with it.
By the way, they upped their economic forecast this week as well."
Job Ads: 8/10
"Yet more records. Downside? No people to fill them."
Marsden Point Closure: 3/10
"Big mistake.
A classic example of a monopoly operation being run by the bottom line, not the best interests of the country."
The Power Outage: 3/10
"Chief Engineer Megan Woods not having the best of weeks.
It was Genesis. Whoops, no it wasn't."    
Ashley Bloomfield's Fiji Memory Lapse: 1/10
"A new low.
Biggest story in his area of the week and he can't remember whether he dealt with Foreign Affairs. Whoops, yes he can.
You regret buying the t-shirt of the guy?"
The Olympics: 9/1
"All in all, what a stunning effort given the circumstances.
It wasn't the super-spreader the doom merchants feared, and we set records on medals."
Coke Zero's Recipe Being Changed: 4/10
"Proving some don't learn from history.
Look it up from when they did it the first time. Still considered one of the greatest corporate cock ups of them all."
The Warriors: 7/10
"Two wins in a row. Too much to hope for three?"
The All Blacks: 7/10
"At least it was proper competition. Same place, same time again tomorrow."
LISTEN ABOVE FOR MIKE HOSKING'S FULL WEEK IN REVIEW