Mark the Week: MIQ - 'the cock up of cock ups'
Author

Publish Date

Fri, 26 Nov 2021, 11:36AM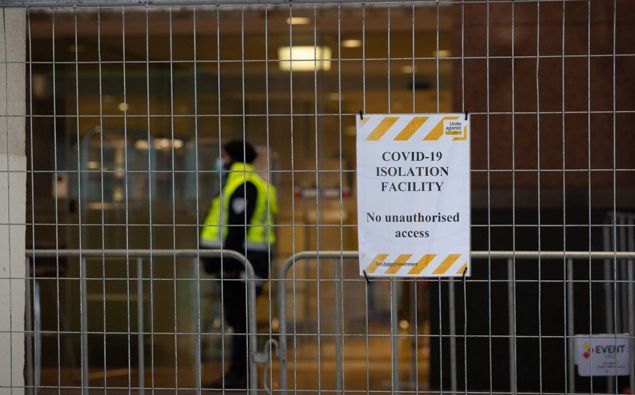 Follow the podcast on
Mark the Week: MIQ - 'the cock up of cock ups'
Author

Publish Date

Fri, 26 Nov 2021, 11:36AM
At the end of each week, Mike Hosking takes you through the big-ticket items and lets you know what he makes of it all. 
The National Party. 
0/10. 
"A lesson in petty, self-indulgent self-distraction at a time when professionalism, coherence, and accountability have never been in greater demand." 
MIQ. 
2/10. 
"No one will miss it. It should be going sooner, and it was an ill-conceived, ill-fated mess from day one. 
It will be, of all the cock ups, the cock up of cock ups in the Covid era." 
Hairdressers Back in Business in Auckland. 
8/10. 
"Should never have been left out in the cold so long. 
But may the scissors fly and the clippings fall." 
Hairdressers Moaning About Not Having Enough Time. 
2/10. 
"Read the room." 
Hospitality Being Kept Closed. 
2/10. 
"Should never have been left out in the cold so long." 
The Covid Response Vaccination Bill. 
4/10. 
"Fast law is too often shabby law, and too often tramples over democracy. 
We used to like democracy. Remember when we had democracy?" 
Stuart Nash and Groundswell. 
2/10. 
"Yes, you can say whatever you want. And no, you don't have to walk it back if you don't think its necessary. 
But when it comes to reputation, digging a hole isn't hard, getting out of it is." 
Barry Soper v Jacinda Ardern. 
7/10. 
"He's still fighting the good fight in a room full of patsies that should be learning from a pro." 
Newstalk ZB. 
10/10. 
"Literally in the history of modern broadcasting the ratings that came out yesterday for this station have never come anywhere close to the level of success, growth, and dominance this place now has in the market. 
I love it, you love it, everyone loves it."  
LISTEN ABOVE FOR MIKE HOSKING'S FULL WEEK IN REVIEW