Mark the Week: MIQ and rotting apples scandals of the week
Author

Publish Date

Fri, 9 Apr 2021, 10:47AM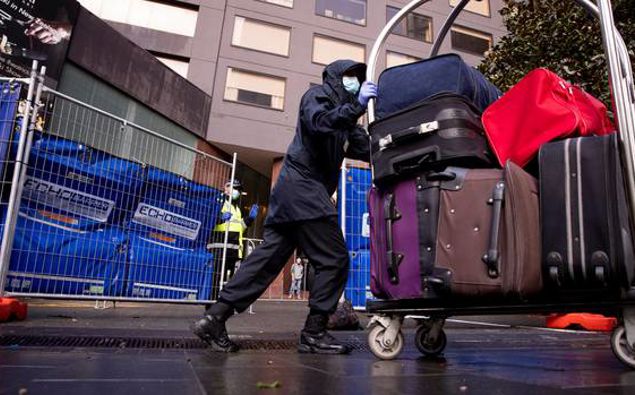 Mark the Week: MIQ and rotting apples scandals of the week
Author

Publish Date

Fri, 9 Apr 2021, 10:47AM
At the end of each week, Mike Hosking takes you through the big ticket items and lets you know what he makes of it all.
The Trans-Tasman Bubble.
8/10.
"Too late, too long, and too delayed.
But we got there at last, and it's good for a lot of reasons."
Air New Zealand.
8/10.
"Record day for Trans-Tasman sales.
It proves we aren't all afraid of life and that's wonderfully reassuring.
And no, one day's bookings does not make a resurgence, but I have a good feeling about it."
The Decommissioning of MIQ facilities.
2/10.
"The untold story of the week really.
It's a scandal.
The bubble should have opened up way more rooms and way more space for all those we desperately need to get in here.
And yet it did the opposite. It is such a cock up and a miss."
Apples Rotting on the Ground.
2/10.
"That's your real scandal.
Millions of dollars of fruit on the ground because the government insisted that hiring locals was the answer.
Well, it wasn't."
The Choo Choo Train from Hamilton.
4/10.
"The tragedy here is it's actually a good idea, if only they did it properly.
Like point to point and a train that is actually faster than a car."
Cars.
9/10.
"Our greatest statistics ever for March. More new cars than any March ever.
We love cars."
Public Transport.
3/10.
"In the main centres roads are back to normal.
But ferries aren't, buses aren't, and trains certainly aren't. Auckland Transport is going to lose $90 million.
How much evidence do you want that theory doesn't get you to work or school?"
The Movies.
7/10.
"137,000 went the other weekend.
A post-Covid high and hopefully proof that the industry isn't dead after all."
Easter.
6/10.
"Mainly because the weather was good. But what about those rules?
And what about those unions whinging about the Wanaka supermarket? A town wacked by Covid, but no let's all stay home.
What a bunch of half wits."
LISTEN ABOVE FOR MIKE HOSKING'S FULL WEEK IN REVIEW