Mark the Week: Media's shocking bias over cannabis vote
Author

Publish Date

Fri, 22 Jan 2021, 10:24AM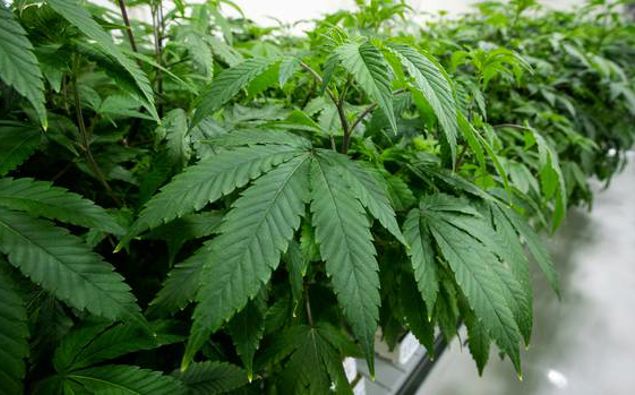 Mark the Week: Media's shocking bias over cannabis vote
Author

Publish Date

Fri, 22 Jan 2021, 10:24AM
At the end of each week, Mike Hosking takes you through the big ticket items and lets you know what he makes of it all.
Joe Biden.
8/10.
"A level of normality has been restored.
No, he's not the best the Democrats can produce, far less America, but he's more normal, less angry, and a damn sight more honest."
Donald Trump.
4/10.
"A sad, pathetic sort of end.
A self-absorbed, introspective exit that doesn't serve him well."
NZ's Covid Vaccine Rollout.
2/10.
"This has the potential to be the government's Achilles heel, if not undoing.
We are not front of the line. Medsafe is an excuse for our non-delivery.
We are not in lockstep with Australia. They are making this up."
Helen Clark.
7/10.
"Good on her for telling it like it is with China and the W.H.O.
Both have a lot to answer for, let's hope someone is asking the questions and holding them to account."
The Australian Open Covid Dramas.
4/10.
"Melbourne did the right thing by fighting to hold it.
A handful of players didn't help with their Trumpesque fit of pique. Hopefully it's smoother sailing from here."
The Media.
2/10.
"The research this week exposing the shocking bias on the cannabis vote, despite their ongoing dishonesty around their claims of being fair and balanced, is a wake up call to us all.
Nothing wrong with an agenda or opinion, just be open and honest about it."
New Childcare Centre Lunch Rules.
1/10.
"In its own specific way, it's a reflection of all that's wrong with the world in 2021.
Common sense be gone, we've let the madness overtake us."
The Prada Cup.
9/10.
"Highlight of the summer.
Pictures of New Zealand to the world, technology to boggle your mind, a genuine contest, and American Magic reminding us why we love this sort of sport. You never know when it can all come disastrously unstuck.
It has been absolutely brilliant."
Bridgerton.
3/10.
"Really? I didn't get to the end of episode one."
LISTEN ABOVE FOR MIKE HOSKING'S FULL WEEK IN REVIEW