Mark the Week: Lockdown a fear driven cock-up from trigger-happy Government
Author

Publish Date

Fri, 5 Mar 2021, 2:06pm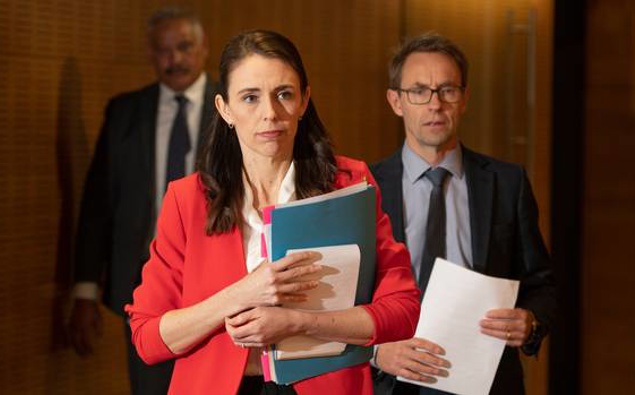 Follow the podcast on
Mark the Week: Lockdown a fear driven cock-up from trigger-happy Government
Author

Publish Date

Fri, 5 Mar 2021, 2:06pm
At the end of each week, Mike Hosking takes you through the big ticket items and lets you know what he makes of it all.
The Lockdown.
2/10.
"Short of a surge today in cases, we can quite rightly ask whether this has been a fear driven cock-up from a trigger happy government advised by bewildered modellers who's record seems to be reduced to saying over and over, "man, this is a tricky virus."
The Narking.
0/10.
"What a dreadful mistake from the Prime Minister.
And an awful week for the country as we yet again returned to that time-dishonoured practice of the original level four where everyone was a Karen."
Gisborne.
8/10.
"Housing record after record.
Of the top 10 suburbs in terms of price increase in past year, Gizzie has nine of them."
Stuart Nash's Trip to the West Coast.
4/10.
"You just can't be in government and let regions die. You can't roll into Hokitika and say your pockets are empty. 
I hope he's good to his word from Wednesday and there is a package coming."
Our Dairy Sector.
10/10.
"A week to remember.
The auction rise is worth billions, and the world still loves what we sell.
God bless the farmer, the cow, and all who sail in them."
The Queen.
9/10.
"Think of others and the jab didn't hurt a bit. That's what she said to medicos via another of her charming zoom calls.
Selfless, dedicated, and professional to the end.
And her husband is crook in hospital but she carries on, she is a study of so much that has been lost in so many others."
Harry, Meghan and Oprah.
1/10.
"In stark contrast to her majesty, this lot have spent the week sprooking a whinge fest designed to do nothing more than boost their value in the commercial market."
Dr. Seuss Being Cancelled.
2/10.
"All that is wrong with the world.
If we think we can ban our way to improvement, we are doomed."
Johnny Briggs.
7/10.
"Certainly one of the best characters of Coronation Street, ever.
And would be my pick for best ever male character, either him or Stan Ogden."
Stilettos.
8/10.
"I read this week the stiletto is back.
If that's true and it replaces the wedge, the world is a better place."

LISTEN ABOVE FOR MIKE HOSKING'S FULL WEEK IN REVIEW