Mark the Week: Govt refuse to accept responsibility that being soft of crime gets you into this sort of mess
Author

Publish Date

Fri, 29 Apr 2022, 9:39am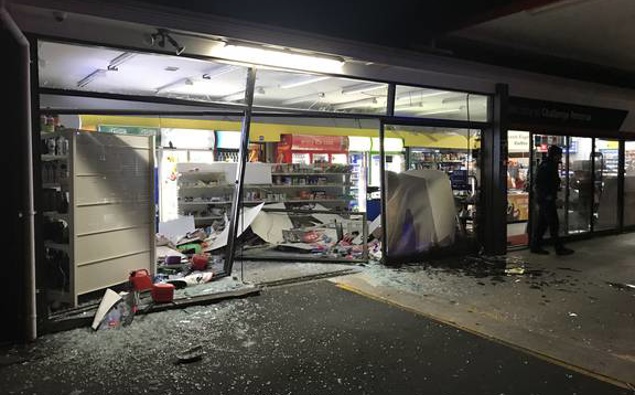 Follow the podcast on
Mark the Week: Govt refuse to accept responsibility that being soft of crime gets you into this sort of mess
Author

Publish Date

Fri, 29 Apr 2022, 9:39am
At the end of each week, Mike Hosking takes you through the big ticket items and lets you know what he makes of it all.
Ram Raids: 0/10
"The real frustration here is the Government refuse to accept responsibility that being soft of crime gets you into this sort of mess.
And the cops refuse to tell the truth about resources and a legal system that doesn't handle kids properly."
Grounded Kiwis MIQ Court Win: 8/10
"Now that's a win.
Hopefully it sends a salient and sobering message to a government whose arrogance has far outweighed their ability.
Just standing by for the apology."
David Parker: 3/10
"This bloke is trouble.
A special IRD unit with no consultation to ferret through the business of the so-called rich, and now law around principles.
And he still refuses to state the bleeding obvious, more tax rises are coming."
The National Adaptation Plan: 3/10
"Another of these laudable and yet hopelessly unrealistic climate change plans.
All paperwork, no action."
The Bank of Mum and Dad: 8/10
"Fifth biggest housing lender in the country.
A sign that you never stop being a parent."
Costco: 4/10
"For someone who isn't even here, has announced they will arrive about 100 times, and who still wont give an actual opening date, how come the media traipse around after them so often handing out the free publicity?
They are just a shop."
The Lisa Carrington - Aimee Fisher Duel: 9/10
"That's what I call sport.
Two athletes at the peak of their powers, you don't know the outcome, and the anticipation is electric."
Tyson Fury: 8/10
"Same deal.
You don't have to like boxing to see the brilliance of what he is about, the battle he has endured, and who he's beaten to get to where he is."
The Warriors: 1/10
"Shocking, inexcusably shocking, and yet you watch the bounce back.
That's what they do. It's league's ongoing enigma."
LISTEN ABOVE FOR MIKE HOSKING'S FULL WEEK IN REVIEW