Mark the Week: Excuses for Aussie travel bubble delay are getting lame
Author

Publish Date

Fri, 26 Feb 2021, 10:30AM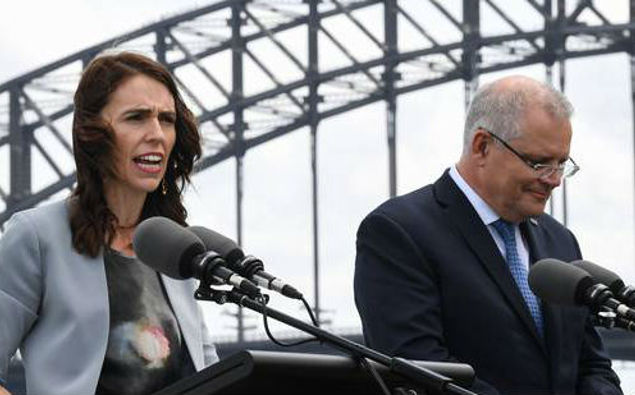 Mark the Week: Excuses for Aussie travel bubble delay are getting lame
Author

Publish Date

Fri, 26 Feb 2021, 10:30AM
At the end of each week, Mike Hosking takes you through the big-ticket items and lets you know what he makes of it all.
Covid-19 Vaccine Rollout.
9/10.
"First for the country this week.
Is it light at the end of the tunnel? Or maybe the start of the end?"
Britain and Israel's Rollout.
8/10.
"They are the guiding lights.
If you want to see where we could be, sadly if only we were faster, then they are your vaccination yard sticks."
10 Year Christchurch Earthquake Commemorations.
7/10.
"A good balanced sort of message, I thought, this week.
Never forget, of course.
But also a realisation that there is much more to be done, and a pick up in pace and determination would be no bad thing."
Wellington City Council.
0/10.
"Give it up.
Between the pipes, the sludge, the poo, the cycleways, the blowouts, the hate, vitriol, and venom.
Just bring in the Commissioners."
Progressive Housing Scheme.
1/10.
"Here we go again.
Eight months, 12 families moved in.
Labour and housing, eh?"
Facebook and Australian News.
1/10.
"Found out for who they really are."
Australia's Win over Facebook.
9/10.
"A globally significant win, and a steely set of balls to be admired."
Gladys Berejiklian.
7/10.
"Calling out our government over the lack of two-way in the bubble.
The excuses are lame and getting lamer.
This looks more and more like a control exercise."
Super Cars.
9/10.
"Back this weekend, can't wait."
Sky TV (who has the Super Cars).  
7/10.
A good week.
And a seven to all the businesses who had a good week in reporting season.
Whether you survived, bounced back, grew, or broke records, it seemed overall there were plenty of good stories to be told."
LISTEN ABOVE FOR MIKE HOSKING'S FULL WEEK IN REVIEW