Mark the Week: Government's approach to the economy a mess
Author

Publish Date

Fri, 18 Sep 2020, 10:01AM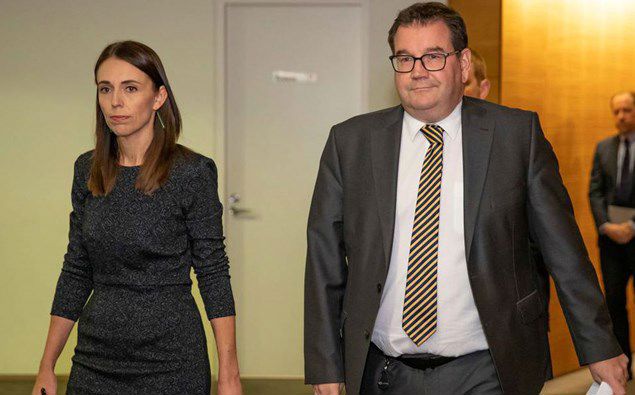 Mark the Week: Government's approach to the economy a mess
Author

Publish Date

Fri, 18 Sep 2020, 10:01AM
At the end of each week, Mike Hosking takes you through the big ticket items and lets you know what he makes of it all.
The PREFU.
3/10.
"The border was the shocker, wasn't it?
Yes, the numbers are a mess, and yes its going on for longer than we thought, but did you really have all of next year written off for borders?"
Q2 GDP.
1/10.
"We are as bad as Italy, and a world worse than Australia.
This is the "no argument no guess" price we are paying for this government's approach.
That's economic calamity."
The Wairarapa.
8/10.
"The only region in the country to grow in terms of tourism.
#magnetforholidays."
Middle Seats on Planes.
8/10.
"Probably as political as it was medical, but who cares most of this stuff has been made up anyway.
This is the sort of forward looking thinking we need a hell of a lot more of.
And hopefully it will fill some tills come the school holidays."
The Rugby Championship.
0/10.
"An astonishing cock up.
We had it, and yet through ineptitude, intransigence, and sheer bloody mindedness we blew it.
And the Australians, using a completely different mindset, are reaping the rewards."
Bledisloe Cup Tests.
7/10.
"A small element of redemption and some genuine high level sport to look forward to.
Fingers crossed actually in front of a crowd."
Labour Cancelling Fees-Free Extension.
8/10.
"Yes it's a broken promise.
But that's good given the idea was naff from the start, didn't work, and therefore was a waste of money."
Jobs.
7/10.
"There are lots of them in the fields and orchards of this country. And at $25 an hour it seems astonishing they're not being filled.
Winston Peters might be right maybe foreign labour is the only answer.  
Ironic the conclusion came from Peters."
LISTEN ABOVE FOR MIKE HOSKING'S FULL WEEK IN REVIEW