Wrapping the Week: Dress code in Parliament under review
Author

Publish Date

Fri, 27 Nov 2020, 3:07PM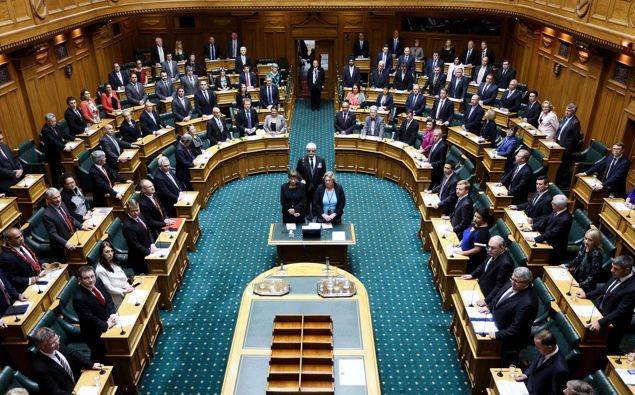 Wrapping the Week: Dress code in Parliament under review
Author

Publish Date

Fri, 27 Nov 2020, 3:07PM
A review of Parliament's dress code is on the cards, with the Speaker taking soundings over the summer break.
Earlier this week, Greens co-leader James Shaw asked Trevor Mallard if he could look into the rule that requires men to wear ties.
Mallard, who first arrived at Parliament in 1984, told the House MPs can write to him individually with their views. 
He says what's changed is the interpretation as to what business attire is.
Mike Hosking weighed into the issue with Tim Wilson and Kate Hawkesby this morning, saying he wasn't impressed with the dress-code of many members of Parliament.
"I was looking at parliament yesterday, and what a motley crew. Not all of them, but many of them were looking very dishevelled.
"You look at that and think if that's New Zealand, then I want no part of it."
LISTEN ABOVE