UK's top diplomat in NZ: Unruly tourists represent 'tiny minority' of British visitors
Author

Section

Publish Date

Thursday, 17 January 2019, 9:34AM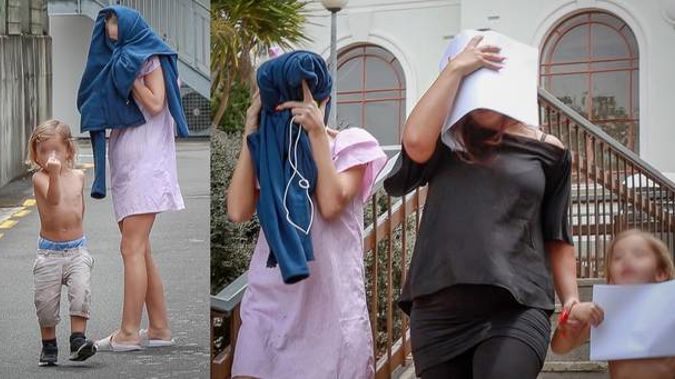 The British High Commissioner to New Zealand says she "sadly" cannot revoke the passports of the unruly tourists who have been causing chaos around New Zealand.
Immigration NZ confirmed the group was issued a deportation notice after one member pleaded guilty to theft.
Tina Maria Cash, 26, stole energy drinks, rope and sunglasses from an Auckland service station on two separate occasions.
The unruly travellers also made headlines after they were caught dumping rubbish on Takapuna Beach, allegedly threatening to run over a witness and accused of scamming restaurants and cafes by refusing to pay for their meals.
Speaking on the Mike Hosking Breakfast, the British High Commissioner to New Zealand, Laura Clarke, told Tim Dower she can't force the tourists to leave.
"I can't tell British visitors what to do. I think that would be overreaching my powers."
She also urged Kiwis to remember that this family doesn't represent the majority of British tourists.
"New Zealand is the most beautiful country and so many British people want it come and visit here each year and they have an amazing time and this is a tiny, tiny minority."
"The vast majority of British tourists who come here have an extraordinary time and behave really well and this is the exception."
"It's unfortunate but I wouldn't want to draw any conclusions because as I say, hundreds and thousands of people come each year and behave really well and go home with wonderful memories of New Zealand, and the same is true in the other direction."
Earlier Auckland Mayor Phil Goff weighed in on the group, labelling them "a***holes" and "trash" in an explosive interview on an Auckland radio station.
Talking with bFM's Mikey Havoc, Goff let loose saying they should be thrown out of the country.
"They're a bunch of a***holes. Sorry for the spirited language," Goff told the student radio host.
"These guys are trash. They are leeches.
"I just saw what they did on Takapuna Beach... We know who they are. I've asked the council to follow up because I want to see them loaded with an infringement fine for trashing our country.
"They shouldn't even be here."
Yesterday, Chalkhills Immigration manager Howard Levarko told Tim Dower while the family hasn't actually been kicked out, Immigration New Zealand is laying down the law.
"There is an issue with their deportation liability notice which gives them rights to appeal but it certainly looks like Immigration New Zealand won't tolerate their behaviour."
He said they can be deported as long as they meet the necessary requirements in the Immigration Act.
"There are a number of reasons [including] breaching the conditions of their visa, criminal offending or other matters relating to character and two of those fall into this category."
"They have got 14-days from the day the notice was served to give good reasons why the deportations should not proceed and they have got no later than 28-days to appeal to the Immigration Protection Tribunal on humanitarian grounds."
Lavarko said the group's actions were "quite disturbing" and "not what normal tourists do".
"We certainly don't expect that here in New Zealand from tourists."
The rogue travellers have been seen at a number of cafes and restaurants in Auckland's CBD and on the North Shore, with numerous claims the group have walked out without paying for food.
On January 9, three members from the group entered the Montrose Cafe and ordered more than $110 worth of food before shoving food into an employee and making a daring escape without paying.
An inner-city coffee shop lodged a complaint with police after a group refused to pay for a chocolate cake and abused the owner.
Backyard Bar & Restaurant also said the group of 13 caused a ruckus and refused to pay for meals.