'Hugely disappointed' - Muller wants leaking MP gone from National
Author

Publish Date

Wed, 8 Jul 2020, 9:17AM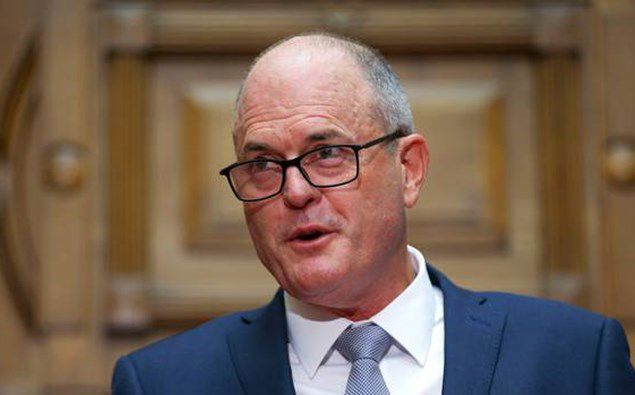 'Hugely disappointed' - Muller wants leaking MP gone from National
Author

Publish Date

Wed, 8 Jul 2020, 9:17AM
Todd Muller says he's lost confidence in Hamish Walker but says it's up to the board to decide whether he loses his job.
The National Party leader has stripped him of his portfolios, after Walker sent personal details of Covid-19 patients to the media. 
Muller says the board will meet today to discuss Walker and they could de-select him as a Member of Parliament.
Muller says there needs to be consequences for the leak and his advice to Walker was to "think deeply about what the honourable next step is".
Muller told Newstalk ZB's Mike Yardley that he was informed Monday lunchtime that Hamish Walker was the leaker and after the inquiry was announced, made it clear Walker had to co-operate.
He then sought legal advice and once receiving that, made it public.
Last night, Walker and former National Party president Michelle Boag confessed to being behind the massive privacy breach of Covid-19 patient information.
Police say they are waiting for a complaint to be laid before looking into the situation.
"If a complaint is received it will be assessed to determine the necessary action, if any, police will take," said a spokesman.
"We will not be making any further comment at this stage."
Muller wrote to the National Party board last night outlining concerns about Walker's judgment and it was meeting today.
"He's displayed some serious lack of judgment," he said.
"I've made it very, very clear how unacceptable his behaviour was and there was an expectation that this information was to be made public and that he co-operates with the inquiry."
Walker hasn't given Muller any indication yet whether he will step aside as National's Clutha-Southland candidate, he told Newstalk ZB.
Muller said he couldn't be precise around when the board would release its decision as it was its process.