Sir Ian Taylor more comfortable, feels safer in Los Angeles than Auckland
Author

Publish Date

Fri, 5 Nov 2021, 9:47am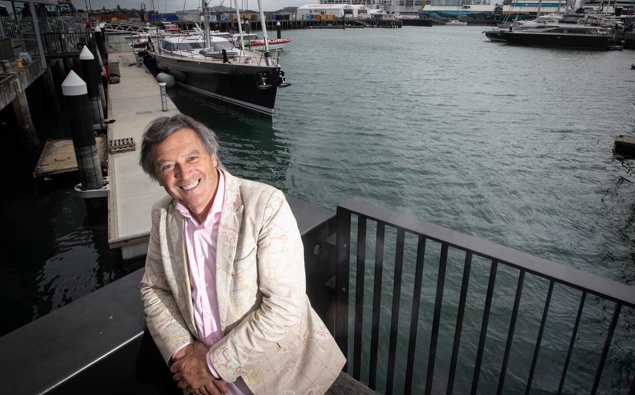 Follow the podcast on
Sir Ian Taylor more comfortable, feels safer in Los Angeles than Auckland
Author

Publish Date

Fri, 5 Nov 2021, 9:47am
Speaking from Los Angeles, Sir Ian Taylor told Mike Hosking on Newstalk ZB that he felt more comfortable over there than in Auckland. 
"It's been really great, an eyeopener. Just to start off, I have actually felt safer in terms of LA and San Francisco than I did passing through Auckland. 
"One of things that's really standing out for me now that I look back to where we are in NZ, the whole thing seems to be surrounded by a sense of fear. Up here they have kind of accepted that you have to move on. Now that you know that Covid is around, you wear your mask, you wash your hands. I'm doing more of that now than i did back in New Zealand." 
Tomorrow he is due to have a meeting with a leading American graphics company, but to get in he has to show a negative Covid test. 
When he went to Fox Studies this week he also had to show a negative test and wear a mask the whole time if sitting inside. 
"When I went to Fox, you had to have a mask, show a negative test and if you didn't have one you got tested at the gate before you went in and inside wear masks the whole time so we sat outside and had our meeting outside. 
"I came here thinking this place was reckless, but they are more careful than we are." 
He said the big focus in the United States appeared to be on self-responsibility. 
"I think the big focus up here is self-responsibility. They have a vaccination rate of 60 per cent. What I found is that if you want to have a test..I just had an antigen test in my hotel room half an hour ago, and I'm negative. 
"You're doing these things all the time, it's just a different approach." 
And Auckland University Law Professor Bill Hodge also spoke to Mike Hosking this morning. 
On a High Court decision for the Government to reconsider a decision to decline Auckland rich lister Murray Bolton's request to isolate at home on his return from the US - where he plans to fly in his private jet - Hodge said it was a tremendously significant decision. 
"So far, the courts have generally been upholding the Government's approach," he said. 
"But this is the weak link in the Government's struggle with Covid - I think MIQ, many people thought of it as broken from the beginning." 
Hodge said Bolton's taking on MBIE was doing the rest of us a great service. 
Hodge said if the Government came back and declined Bolton again, it would be a loss for the rest of the public also. 
He acknowledged that Bolton had provided a great case and had presented a special case. Bolton was also double vaccinated. 
"Remember, he's going to travel in a private jet," he laughed. 
"I don't think most of us are going to hop over to Sydney on a private jet." 
Asked what might worry the Government more - Bolton's case or a petition? 
"I think both things are happening. I think the public have had enough of MIQ and I think MIQ is very close to being broken."