Rebel Wilson's empowering children's book 'Bella the Brave'
Author

Publish Date

Tue, 9 Nov 2021, 1:26pm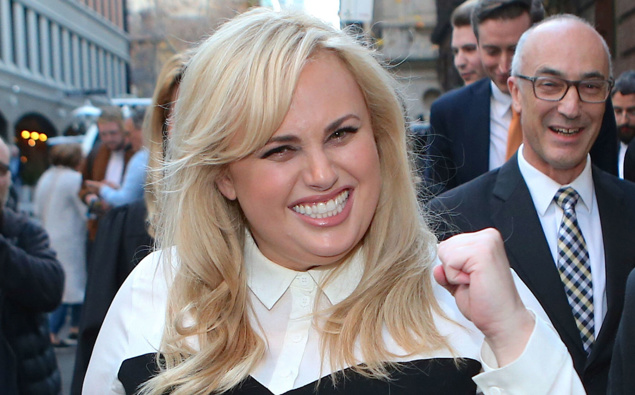 Follow the podcast on
Rebel Wilson's empowering children's book 'Bella the Brave'
Author

Publish Date

Tue, 9 Nov 2021, 1:26pm
Rebel Wilson is one of Australia's most successful acting exports.  
She broke into fame in the Pitch Perfect film series and quickly became a Hollywood staple.  
That included a starring role in Taika Waititi's Jojo Rabbit.  
Off-screen, Rebel's love of fashion inspired her to launch Rebel Wilson X Angels, a plus-sized clothing line designed to celebrate the figure, not hide it. 
Now, she's turned her attention to books, with her debut kids' book "Bella the Brave" coming to bookstores soon. 
It's an empowering picture book about finding your voice. 
The 41-year-old told Mike Hosking that acting is a lot of hard work but she's proud of her journey.  
"Nobody thought I would be a professional actress." 
Talking about her book, Wilson said she is Bella. 
Wilson described a moment from her childhood where her mother had driven her to a community centre, to take part in a choir, but being incredibly shy, she hung onto the car door while her mother tried to rip her off.  
She joked that it was quite traumatic at the time but now, thanks her mother because the choir is where she found her voice. 
"My mother could see that my shyness was holding me back from what I wanted to do." 
Even now, Wilson says, she can be quite shy. 
Over the past 18 months, Wilson made headlines for her very public weight loss journey; and revealed that her desire to have children was the main catalyst behind it. 
She told Hosking that the shutdown of the entertainment industry last year, due to Covid, gave her the chance to really focus on her 'year of health' in which she lost about 35kgs.  
"I'm very proud that I've changed my life for the better – the main thing was the emotional side." 
But, she said, she can still find herself eating when she's stressed. 
"Sugar is my definite vice." 
Part of Wilson's research for writing her book "Bella the Brave" involved scoping out her 5-year-old niece's bedroom to see what she liked to read. 
Most of her experience in writing had been for adults and she said she wanted to put her positive childhood experiences into a children's book; things she said she wished she had known as a kid. 
Wilson said, to generate more ideas for story ideas, she reminisces with her sister- which is good fun. 
She said she feels she now needs to streamline so will be focusing on movies and producing them.  
LISTEN ABOVE