National MP calls for shorter summer school holiday
Author

Section

Publish Date

Monday, 28 January 2019, 8:57a.m.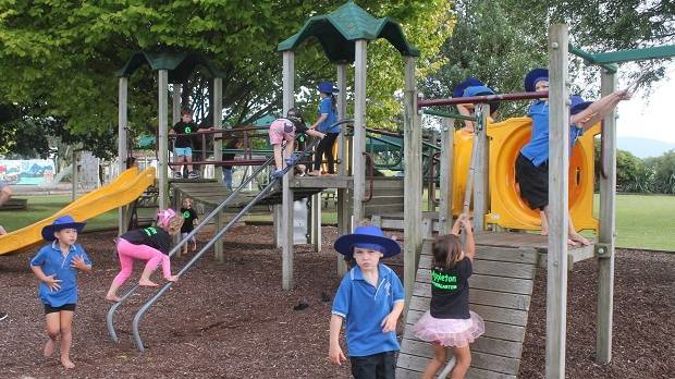 The summer school holidays would be shortened by up to two weeks under a proposal by a National Party list MP.
Nicola Willis, who argues the case for a shorter break in an opinion piece in today's Herald, said she intends to write a private member's bill to implement the idea.
These bills are debated in Parliament only if selected in the random ballot.
National Party list MP Nicola Willis. Photo / supplied
Nicola Willis told Mike Yardley this bill is about the parents more than the kids.
"For working parents and families where both parents are juggling work, this time of year can be really stressful and very expensive and I think reducing the length of the school holidays, even just by a week, could turn the pressure down a notch."
She said while a week may not seem like a long time it can make a huge amount of difference.
"Every week that parents are juggling school holidays is tough."
"Some people enlist grandparents, other people sign up for expensive school holiday programmes, some people try and work from home but you talk to families around the country right now and that's a juggle."
Willis said not only will it mean parents are less stressed, but it's also better for the kids.
"Fewer weeks less stress and actually the research shows that it's better for kids' learning because their learning takes a slide during an extended break." 
"A lot of term one can be spent getting them back to where they are."
She said this can be a real barrier to children gaining an education.
Most state and integrated schools open between today and February 7, for a 2019 academic year of up to 41 weeks.
Nicola Willis said having one extra week at school would make the world of difference.
"Adding a few more days a year wouldn't get us out of step and, in fact, there are lots of countries in the developed world, some of whom perform really well on the education tests, who have many more days at school than them."
She said there is a disconnect between the number of time kids get off and what their parents get.
"[We have] 12 weeks off for our schools and mum and dad typically only have four weeks annual leave so even if you add that altogether there is a gap."
Willis said while there are school holiday programmes available they don't work for every kid and they're expensive.
However, Willis said hasn't made any decisions yet because she wants feedback from parents
"I want to hear from parents, I want to hear from teachers, I want to heat people's views on how we can make this time of year better."
However, Auckland Primary Principals Association president, Helen Varney doesn't agree with Willis, saying school holidays are about the kids, not the parents.
She told Tim Dower it's important kids get a break.
"They need this kind of break from formal education. They need to be able to rejuvenate, they need to actually spend some time with their families." 
While she acknowledges it can be difficult for parents, there is lots of help available.
"Families manage in all sorts of ways. There are also lots of other great programmes for children to take part in that allow them to grow socially [and] develop other skills."
"Schools do have holiday programmes that are less structured. But this is a break from being formally assessed...that children desperately need."
Varney said it also allows children to spend more time with their families which is incredibly important.
She said breaks are important because teachers need that time to prepare for the year. 
"Teachers go back to school a couple of weeks before children do anyway...and this is a time when they are preparing for the children, they're meeting new families that are starting at the school, they are gathering all the information from previous schools if they have come into a new one, they are creating the environment."