Nursing becoming a more attractive career path despite pandemic
Author

Publish Date

Mon, 28 Feb 2022, 8:51am
Follow the podcast on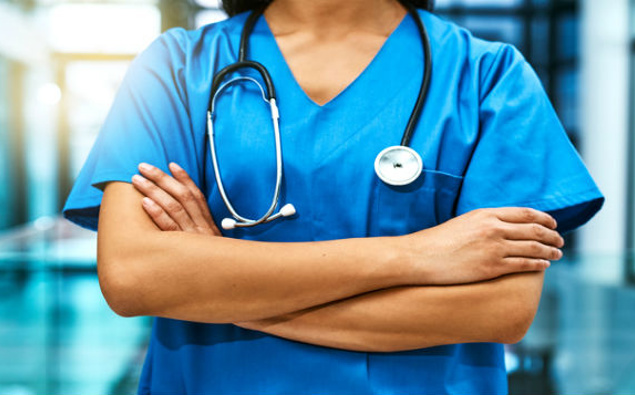 Nursing becoming a more attractive career path despite pandemic
Author

Publish Date

Mon, 28 Feb 2022, 8:51am
Nursing has become a more attractive career path and despite the pandemic, more people want to get into the profession.
Figures released by the Ministry of Health through the NZ Nursing Council show almost 65,000 nurses hold practising certificates as of January 2022.
That's 8.2 per cent more than when the pandemic began in March 2020, and 12 per cent more than in 2019.
Figures released by the Ministry of Education show 1030 more nurses are enrolled in courses across the country, than in 2018.
Ara Institute of Canterbury Co-Head of Nursing Karen Edgecombe said nursing has always been an attractive career, but these days it's viewed as a secure job to have.
"We are always going to need nurses in our health system, whether it's in hospitals or out in the community".
"There's various aspects of nursing you can do, from general medical and surgical to mental health, working in the District Health Boards or working in General Practices".
Ara saw a 26 per cent increase in applications for nursing since 2020.
Edgecombe said people look at what's happening with the pandemic, and see it as their calling to join up and help in the fight.
She said New Zealanders have a 'want to help' attitude.
"A lot of personal statements [from applicants] are starting to include recognition of the communities in which they live in and wanting to help their Māori, Pasifika or international communities' '.
However, there are still staffing shortages in the profession across the country right now, despite the increase in people holding practising certificates and more people wanting to study nursing.
A Ministry of Health spokesperson said this was due to border closures and Covid-19 activities that require a number of strategies to bolster and support the workforce.
A major independent report released this month also found nurses are overworked and exhausted because of consistent understaffing, and patients are not always getting full care.
The report reviewed the safe staffing programme, Care Capacity Demand Management Programme, put in place 15 years ago to measure the number of nurses working against the number needed.
It found not all District Health Boards had been following the programme properly.
The ministry spokesperson said significant work is underway to ease nursing shortages in New Zealand, including increasing the number of Critical Care nurses by encouraging more nurses to complete post-graduate training in critical care.
A joint Ministry of Health and Ministry of Education programme has also been set up to increase the number of people studying nursing.
This month, the Ministry of Health also launched a $1 million fund to help former nurses return to the healthcare sector, to focus on growing the workforce as pressures from COVID-19 continue.
A maximum of 200 nurses are eligible for the funding across two rounds of applications.
It covers up to $5000 of an applicant's training courses, English language proficiency tests, administration fees and other individual costs.
The Ministry's Chief Nursing Officer Lorraine Hetaraka said the fund helps nurses who are not currently practising to return to a nursing role, to meet increased demand, support safe staffing, and improve access to care.