Survey finds third of Brits wash their sheets once a year
Author

Publish Date

Tue, 4 May 2021, 10:17AM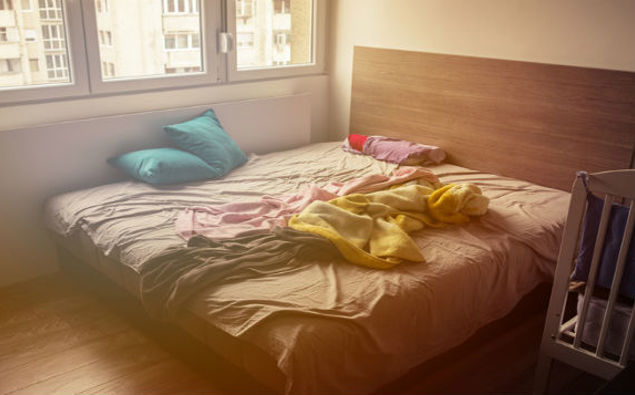 Survey finds third of Brits wash their sheets once a year
Author

Publish Date

Tue, 4 May 2021, 10:17AM
A UK survey has found a third of Britons only wash their bed sheets - once a year.
And it's not the millennials - they're the cleanest generation while it's the over 65's with the worst washing habits.
Nanogirl and researcher Michelle Dickinson told Mike Hosking that while the survey was done by a furniture company so it may not be scientific - but the findings are disgusting.
She says that how you sleep and what you do before you go to bed will affect the cleanliness of your sheets.
"Those of you who sleep naked, you have to remember every night you may be wiping faecal matter on your sheets
"You are going to be losing about 50 million dead cells per day, and they are going to feed some lovely things like dust mites."
Dickinson says people who wear pyjamas should wash their sheets every fortnight.
LISTEN ABOVE