Mel Homer pays tribute to TV handyman Cocksy: 'He was one of the good guys'
Author

Publish Date

Fri, 8 Feb 2019, 8:33AM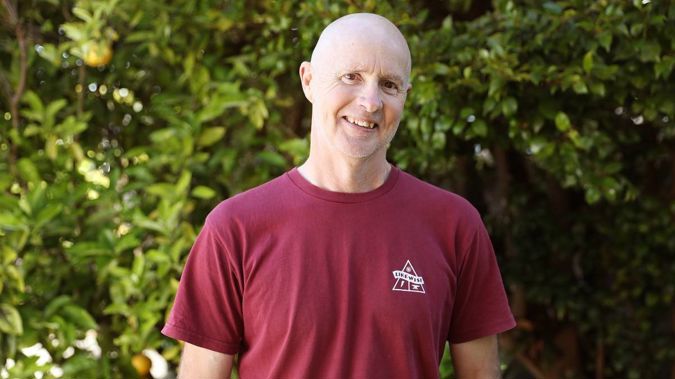 Mel Homer pays tribute to TV handyman Cocksy: 'He was one of the good guys'
Author

Publish Date

Fri, 8 Feb 2019, 8:33AM
Mel Homer has shared her memories of popular television builder and renovator John 'Cocksy' Cocks, following his death to kidney cancer.
The 52-year-old has been battling the disease since April, 2016, when he was diagnosed on Anzac Day.
The much-loved reality TV star died on Wednesday night.
READ MORE: TV handyman Cocksy dies after cancer battle
Mel Homer, who worked with Cocksy, told Mike Hosking he was one of the good guys.
"Gosh, he was a dag. When I heard the news I was so sad because he was really one of the good guys."
"He was one of those guys you meet and you're just like, you're a good bugger and I really want to have a beer with you."
The pair worked together on the kids' edition of My Dream Home, which Homer said was good fun.
"It was my introduction to television...and Cocksy was an old hand at it, so he welcomed me in and he was great fun."
"We travelled around the country and stayed at some of the most ridiculous places. They put us up in, probably, the shonkiest BnBs you can imagine."
"It would just be me and him because the crew would stay somewhere else, I don't know if they got better accommodation than us, but we would stay in these remote little BnBs in the middle of nowhere...and it would just be the two of us telling stories and having yarns and having a bit of a giggle."
She said he never did anything half-heartily, which is what made him so good at his job. 
"He did the building and he did it really well. He worked so hard. I would be sort of faffing around...doing all the TV bits and he would be out the back, in the cold, actually doing the proper building because he wanted these kids to have awesome rooms."
Homer said Cocksy was a lovely soul.
"A message would pop up on my phone, and it would either be really dodgy jokes because we both have quite a dodgy sense of humour, or he would be on a work site and want to know the name of a song and...he would hum a little bit to me and then yell out to the boys and then that would be it for a few months."
She said was a really sensitive person who would always help out a friend in need.,
"He was also the kind of guy that you could go to...and if you needed help, he would be your go-to guy, you know, he would never refuse you."
The news of his death came as a shock to his former employer, TVNZ.
In a statement provided to the Herald, the network paid tribute to a much-loved personality - not just among colleagues but someone who was just as popular with viewers.
"John 'Cocksy' Cocks appeared in some of TVNZ's biggest shows.
"He was loved by viewers who appreciated his can-do attitude, his honesty and his warmth.
"Our deepest sympathies are with John's family and friends.''
In March, 2017, the Herald on Sunday revealed the devoted father-of-three was battling kidney cancer.
He was also given the news that he had three years to live.
The cancer was initially in his kidneys before spreading to his lungs and spine.
Cocks made headlines after revealing he was taking the controversial water-based Te Kiri Gold cancer treatment.
Independent tests commissioned by the Herald at the time revealed the product did not meet the Government's safe drinking guidelines.
However, that did not deter the reality TV star, who said: "I feel a million bucks. I have put on weight and have so much more energy.''
Cocks - dad to Georgia, Sophie and Ella - married partner Dana Coote at an intimate ceremony on Tairua Beach in June, 2017.
After his diagnosis, Cocksy started ticking off a bucket list he wanted to complete - including buying a new surfboard, building his dream home in Tairua, taking surfing trips to the Islands and marrying the love of his life.
He said at the time: "The problem with a shortened life span, you think: 'What are the important things you should do'? For me and Dana, it was to get married.''