NZ agrees to buy 5 million doses of Covid-19 vaccine
Author

Publish Date

Thu, 19 Nov 2020, 9:24AM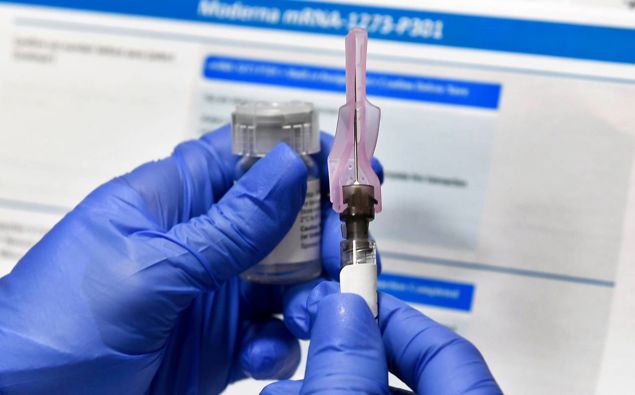 NZ agrees to buy 5 million doses of Covid-19 vaccine
Author

Publish Date

Thu, 19 Nov 2020, 9:24AM
New Zealand has bought a second Covid-19 vaccine, but has tightened border controls again until vaccines are rolled out.
The news comes as a mandatory mask order kicks in today - with everyone on Auckland public transport and flights required to cover their face.
From today, around 250,000 commuters using Auckland buses, trains and ferries every day will be legally required to wear a face covering as they journey to and from work.
Science Minister Megan Woods says New Zealand has agreed in principle to buy up to 5 million doses of a vaccine being developed by Janssen Pharmaceutica, a subsidiary of global giant Johnson & Johnson.
Up to 2 million doses would be delivered from the third quarter of 2021, with an option to buy up to 3 million additional doses to be delivered in 2022.
This follows a deal announced last month to buy 1.5m doses of a vaccine being developed by US-based Pfizer and Germany's BioNtech, with delivery that "could be as early as the first quarter of 2021".
But at the same time, Covid-19 Response Minister Chris Hipkins has announced a tightening of controls on border workers including:
• Testing ship pilots and some other port workers who carry out work on affected ships weekly instead of fortnightly;
• Testing some workers who carry out work on aircraft that have arrived from outside of New Zealand weekly instead of fortnightly;
• Fortnightly testing for port workers not already covered;
• Fortnightly testing for airport airside and landside workers not already covered who interact with international arriving or transiting passengers; and
• Requiring employers to facilitate testing of their employees and to keep records of testing requirements and compliance.
An August public health order requiring regular testing of border workers is being amended to bring in the tighter rules from 11.59pm on November 25.
The new measures come as three new Covid cases were reported by the Ministry of Health yesterday, all in managed isolation - one who arrived from Britain via Dubai on Saturday and two others who came from Dubai on the same day.