Mark the Week: Trevor Mallard a disgrace the likes of which are yet to witness
Author

Publish Date

Fri, 7 May 2021, 1:41PM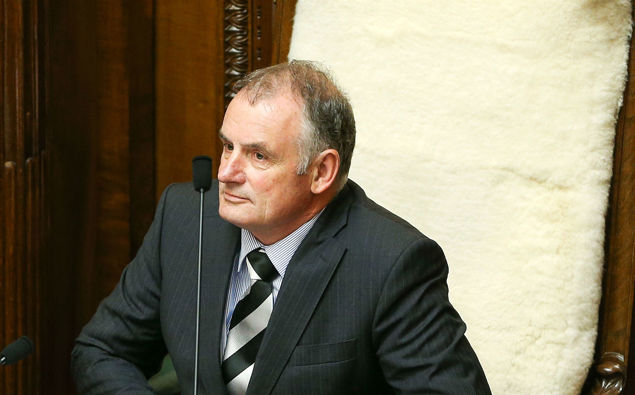 Mark the Week: Trevor Mallard a disgrace the likes of which are yet to witness
Author

Publish Date

Fri, 7 May 2021, 1:41PM
At the end of each week, Mike Hosking takes you through the big-ticket items and lets you know what he makes of it all.
Jobs: 7/10.
"Good week on the employment front. 4.7 percent unemployment is your headline number.  
But labour is tight, and the worry is it's tight in a slack economy."
Trevor Mallard: 0/10.
"A disgrace the likes of which we should never have had to witness in such an elevated position."
Labour's Backing of Mallard: 0/10.
"They're culpable because they have the solution.
What was it Barry Soper said? Morally bankrupt?"
Damien O'Connor: 7/10.
"Common sense award for the week in speaking out against his own party on the Uighur debate.
Of course, it was going to harm trade, join some dots."
David Seymour: 7/10.
"Gets the credit for He Puapua, given he got into it first."
Judith Collins: 6/10.
"Gets the credit for seeing it for what it might well be and running with it.
As a result, has had the best week for a while."
Stuart Nash: 7/10.
"Got there in the end.
$200 million for tourism. And much, much needed."
Cook Islands Travel Bubble: 7/10.
"They'll get more out of it than we will.
But open is open, and man do we want more stuff open."
Vaccinated Travel: 7/10.
"Deals and green lights all over the place this week from Britain, Italy, the US, and Europe.
You get jabbed, you can get on a plane.
Tragedy is no one will be coming here."
The Crusaders: 8/10.
"Another Super Rugby championship.
I know we have to actually play it but come on."
The Warriors: 7/10.
"Seventh, which is top 8, which is playoffs.
And injuries are slowly coming right, and this week it's only Manly.
This is our year."
LISTEN ABOVE FOR MIKE HOSKING'S FULL WEEK IN REVIEW