Mark the Week: Labour's Budget - what did you expect?
Author

Publish Date

Fri, 21 May 2021, 12:20PM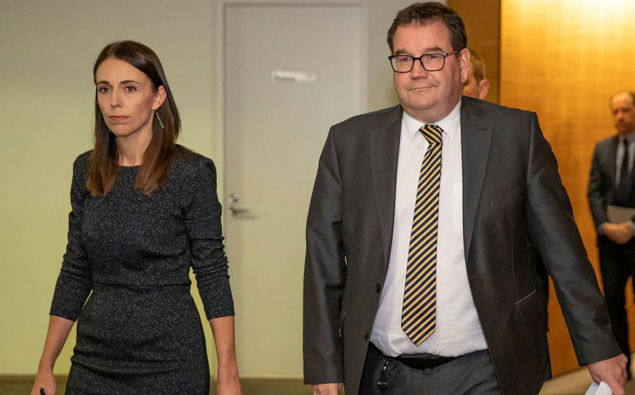 Follow the podcast on
Mark the Week: Labour's Budget - what did you expect?
Author

Publish Date

Fri, 21 May 2021, 12:20PM
At the end of each week, Mike Hosking takes you through the big ticket items and lets you know what he makes of it all.
The Budget.
6/10.
"In a non-election year with a socialist government, what more did you want?
But as we've said, Labour is doing what they said they would and they're going for broke with a majority the likes of which they'll never see again.
So, can you blame them?"
Newshub Poll.
2/10.
"Methodology is now a real issue. Offering people names to answer isn't polling in my book.
People signed up for marketing isn't polling either.
#grainofsalt."
First Home Buyers.
3/10.
"This is trouble. Statistics this week have first timers at the lowest levels in years.
And that's after a policy that was supposed to do the opposite."
House Prices.
7/10.
"Yet more statistics that show prices at record levels.
We still love bricks and mortar, and we're still lining up for the open homes."  
MIQ Debt.
2/10.
"Another sad and sorry reminder about how this government handles other people's money.
They don't care.
You stay two weeks in a hotel and don't pay. What an awesome business model."
Tokyo Olympics.
2/10.
"It gets madder by the day,
Can you hold an Olympics in the middle of a Covid emergency with one percent of your population jabbed?
The fact we even ask is how mad it is."
Stoush between New Zealand Rugby and Players' Association over Silver Lake.
6/10.
"At least they are talking.
But a good deal is a good deal, and the sooner they get on with it the better."
Super Rugby Trans-Tasman.
7/10.
"A couple of decent results that indicate they might not be as useless as feared."
Damien Grant Being Allowed to Continue his Career.
7/10.
"Won in the end on the principle that you can make a mistake, but it shouldn't haunt you forever.
I am stoked for him.
If you don't know the story, look it up, it's uplifting."
LISTEN ABOVE FOR MIKE HOSKING'S FULL WEEK IN REVIEW