Mark the Week: It's real, it's big, and too many are pretending it isn't an issue
Author

Publish Date

Fri, 18 Jun 2021, 12:25PM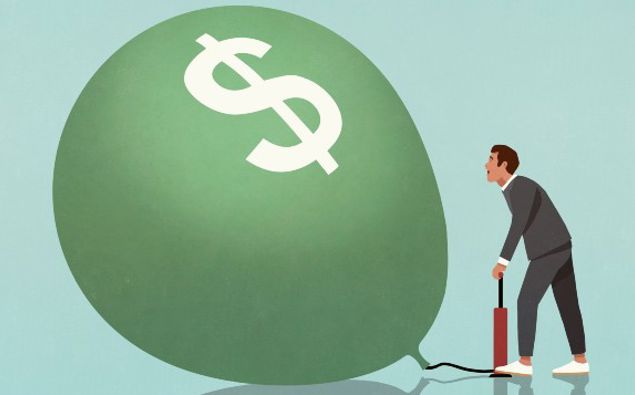 Mark the Week: It's real, it's big, and too many are pretending it isn't an issue
Author

Publish Date

Fri, 18 Jun 2021, 12:25PM
At the end of each week, Mike Hosking takes you through the big-ticket items and lets you know what he makes of it all.
GDP Number: 7/10
"It's not all roses. It's stoked by the astonishing amount of debt thrown into the economy.
But it's above zero and that's a win any day."
Inflation: 3/10
"This is the story for the rest of the year.
It's real, it's big, and too many are pretending it isn't an issue.
It'll be an issue when your mortgage goes up, and you go, what happened there?"
The EV Feebate Scheme: 3/10
"Futile, expensive, deluded, and an ideological insult to the rural community.
It's like Julie Anne-Genter never left."
The America's Cup Potentially Going Offshore: 6/10
"It's still not over. But if it is, my soundings are that people get it.
The offer was made, the offer was rejected. You go where the coin is, and these are tough times."
Scott Morrison: 8/10
"A week of gold.
An invite to the G7, a free trade deal with Boris Johnson, chats with the Queen, and glowing praise from Emmanuel Macron.
If you want to see a leader from a small country smashing it, Scotty from Marketing is your man."
Joe Biden: 7/10
"Not far behind Sco Mo.
A President on the world stage looking like a President and engaging the way they used to."
Housing Market: 8/10
"On fire for another week. Prices at record levels, again.
Only downside is stock is low and you know what that means for prices."
Grant Robertson's Attempt to "Tilt the Market to the First Home Buyer": 3/10
"This looks more and more embarrassing by the week.
And with debt-to-income ratios now on the way, it's only going to make it worse."
Spark Sport: 7/10
"Add the Rugby League World Cup, tick. Sky have got to be sweating it a bit.
I am increasingly a fan of the format and it's increasingly actually worth the monthly subscription."
Blackcaps and the World Test Championship Final: 9/10
"India, here we come.
History favours the brave; this could be four or five days to remember.
Fingers crossed on the weather."
LISTEN ABOVE FOR MIKE HOSKING'S FULL WEEK IN REVIEW