Mark the Week: Christopher Luxon - 'You'd be churlish to write him off'
Author

Publish Date

Fri, 3 Dec 2021, 12:15pm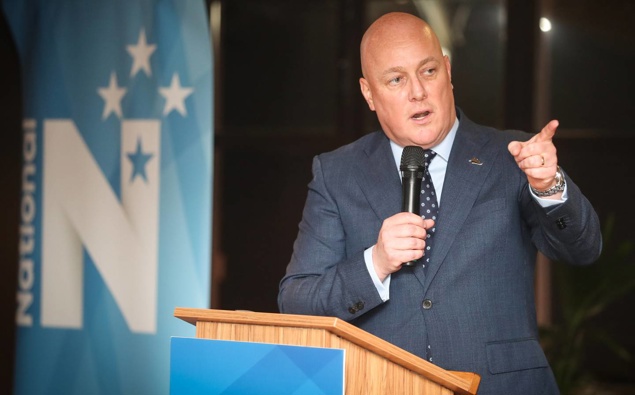 Follow the podcast on
Mark the Week: Christopher Luxon - 'You'd be churlish to write him off'
Author

Publish Date

Fri, 3 Dec 2021, 12:15pm
At the end of each week, Mike Hosking takes you through the big-ticket items and lets you know what he makes of it all. 
The National Party. 
7/10. 
"No contested vote and a good start for a new team. 
They end the week in better shape than they began it." 
Christopher Luxon. 
7/10. 
"Said the right stuff and said it well. 
Big job ahead, but if first impressions count, you'd be churlish to write him off." 
Omicron. 
3/10. 
"No variant is good news. 
Although if one variant could be good news as far as variants go, this might be the one." 
Markets Reaction to Omicron. 
4/10. 
"On news of the variant they tank 900 points, the next day they're up, then they drop again when a case is found in the US, as though finding a virus in all of America was a surprise. 
You'd like to think something more fundamental apart from madness drove markets." 
Pronouncing Omicron. 
2/10. 
"The reason they called it Omicron is because they didn't want to upset China by calling is Xi and they didn't think we could handle Nu. 
And yet Omicron has been so simple, hasn't it?" 
The Traffic Light System. 
7/10. 
"Because they are better than levels, unless you're not vaccinated." 
Places like the Tarras Country Cafe. 
3/10. 
"They're closed because the owners and most of the staff aren't vaccinated. 
So, one less business and unemployed people, you think that solves anything?" 
Hiring Cabinet Ministers from Outside a Political Party. 
8/10. 
"Idea of the week, although not original. 
The professors espousing it this week for this country are onto something." 
Bathurst. 
9/10. 
"A weekend's worth of petrol, speed, and New Zealand driving talent. 
They don't call it the great race for nothing." 
LISTEN ABOVE FOR MIKE HOSKING'S FULL WEEK IN REVIEW